Elouan Hay-Fourmond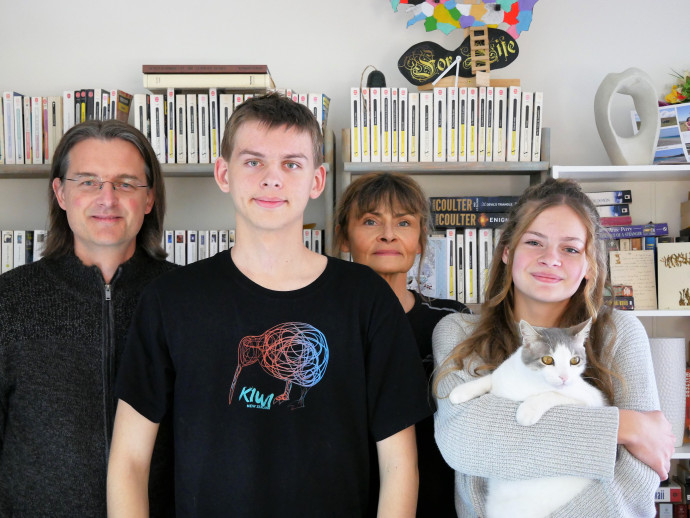 Elouan Hay-Fourmond from Roncalli College in Timaru has recently been selected by the Society to attend the Youth ANZAAS science forum in Melbourne in July.
I was born in France and lived there for 7 years before moving with my family to New Caledonia, Ireland and then New Zealand. We arrived in New Zealand in 2012 where I started in Year 7.
My immediate family consists of my mother, father, sister and our pets. My father works in civil engineering and my mother used to have a job as a doctor back in France. My sister is two years younger than me and is currently studying for NCEA level 1.
I am currently in year 13 studying chemistry, biology, calculus, young enterprise, English, and religious education at Roncalli College in Timaru. When it comes to my goals for next year, I am planning to study for a Bachelor of Science at the University of Otago, majoring in biochemistry and a minor in genetics.
I have always been curious about things, asking questions of my parents about how things worked. This curiosity evolved over time into my interest in science; I started following multiple science centered podcasts, subscribing to scientific reviews as well as doing some research online to answer my own questions.
Today I am still passionate about understanding how the world works and how to make use of that knowledge. I am looking forward to Youth ANZAAS because I am confident that I will learn about many new aspects of the universe, as well as how those aspects can be applied in the creation of new technologies. This will be an exciting opportunity for me to broaden my understanding of our world.