Fateh Singh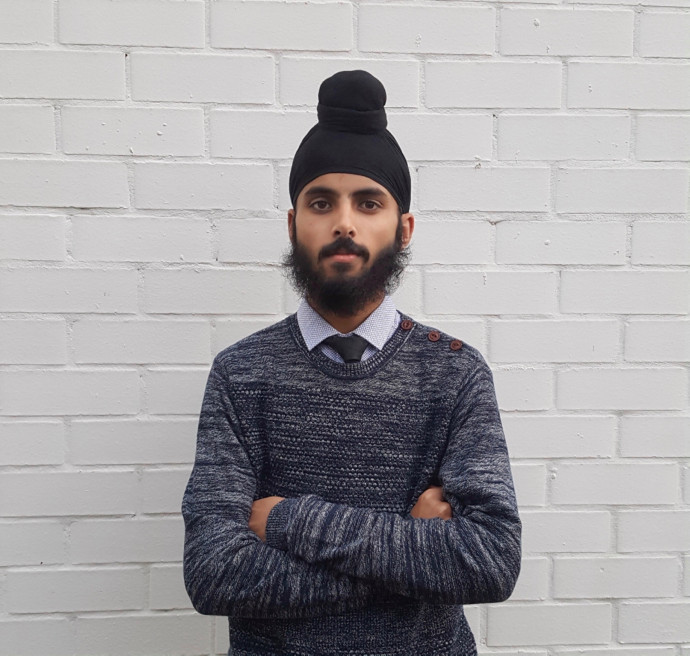 Fateh Singh has recently been selected to attend Future Experiences in Agriculture, Science and Technology (FEAST) hosted by the University of Queensland in Brisbane.


My name is Fateh Singh and I'm currently a year 13 student at Manurewa High School  in Auckland. I was born in India but brought up in New Zealand and belong to a Sikh, Indian family. As a child, I had received most of my education from a boarding school overseas. Being the younger child with two older sisters, I have been very loved and spoilt since childhood. My family, although not very traditional, have always laid a huge emphasis on achieving a good education and being contributing members of society.
My family has always valued prodigious ethics over dreams of avarice. I have been blessed to have a supportive family who has always encouraged me to do my very best and have provided me with a mould to become the person that I am today.
Throwing tantrums over every Hot Wheels car in toy stores as if filthy rich, roughing the bike tires through puddles as if off-roading, screwing open the RC cars as if I could put em' back together… I was just a little kid trying to satisfy my curiosity. I still play through puddles but on a rainy match day for football club and instead of unscrewing car bodies, I now try to study their mechanism in physics class. 
I have always had an interest in finding out how things work, the mechanism behind everyday objects. Taking physics in high school has sparked the interest within me to explore the depths of this field with particular interest for aeronautics and mechatronics.
Royal Society Te Apārangi's international opportunity will give me a chance to not only explore the science field but also explore my interest in technology and open a new path for me to network with like-minded individuals.
Along with my family, my school has also played a huge role in bringing me to this golden opportunity and I couldn't be more honoured.