Iritana Bennett-Fakahau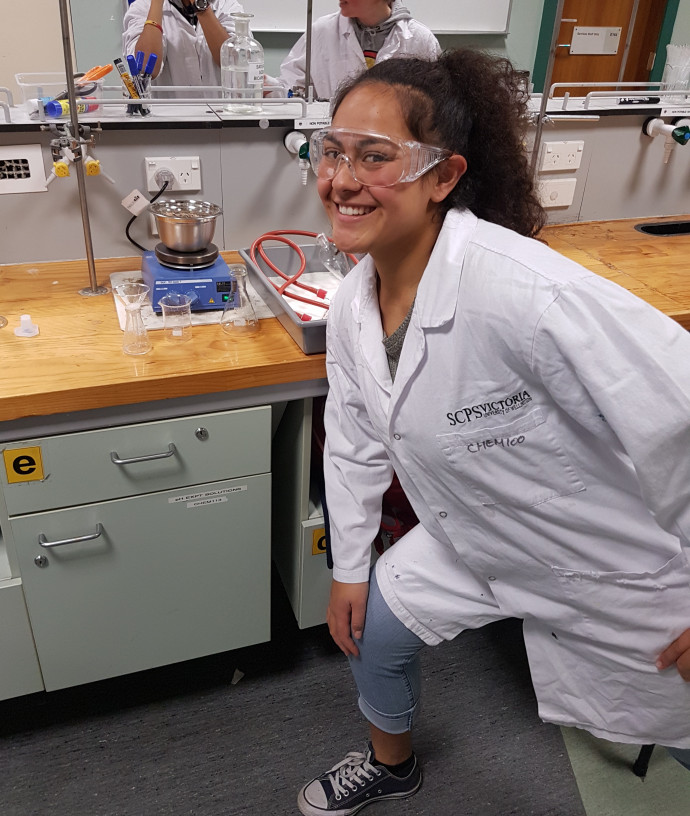 Iritana was selected by Royal Society Te Apārangi and sponsored by the London International Youth Science Forum and the TSSTA Fund as the recipient of the Māori Scholarship. She attends Otaki College in the Horowhenua and in the last three years has found a passion for the sciences.
Kia Ora!
My name is Iritana and I am the recipient of the 2018 London International Youth Science Forum (LIYSF) Māori scholarship. This involves a science conference held in London from 24 July - 8 August where 300 students from across the globe will gather and experience two weeks of science mania with lectures from top international scientists, visits to top-class universities and amazing science workshops. 
I am so grateful and honoured to have been chosen for this science scholarship and I want to thank Royal Society Te Āparangi and LIYSF for selecting me! As a Māori student who loves sciences, I want to inspire my fellow Māori peers to see how amazing and eye-opening the science field is. I also want to encourage them to pursue science, even if they think they aren't smart enough. I'm sure they'll be surprised, I certainly was.
Because of my newfound love for science, next year I plan to attend the University of Otago to pursue studies in Health Science. What I love about science is that you are always learning new things and that your pool of knowledge is constantly broadening. My subjects this year are physics, chemistry, biology, calculus, Te Reo Māori and physical education and I especially love chemistry and biology. My hobbies outside of science are Waka Ama, CrossFit, reading, hiking and spending time with my family.