Isha Kaur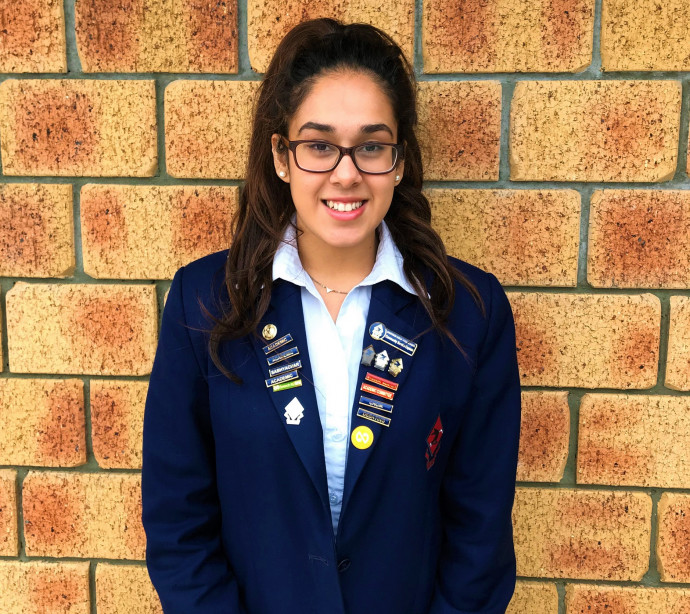 Isha is a Year 13 student at Hastings Girls' High School and has recently received funding to support her selection to the Bulgaria Summer Research School.
My name is Isha and I have been selected to attend the Summer Research School, Bulgaria which is both life-changing and amazing, considering I had no idea I wanted to be a scientist until only a year ago!
The aim of the Summer Research School of Mathematics and Informatics is to provide an opportunity for discovering, developing and expressing the talents of students who are inclined towards a deeper study of mathematics and informatics. In the ever expanding field of science, never is there a dull moment. We know so much about the world today than we did ten years ago, but there's still so much we don't know and the sensation of beginning to understand something which cannot be comprehended is truly awe-inspiring.
As someone passionate about physics and mathematics, I want to design prototypes and products applicable to real life issues and help individuals in our society achieve a higher standard of living.  In fact, one of my biggest aims is to make a positive contribution to the lives of others and help move society forward to a future with less misunderstandings and ignorance. Amidst centuries of unconstrained sexism and male exclusivity in the scientific community, women have still managed to break ground and be pioneers in science, technology, engineering, and mathematics, such as Marie Curie, Cecelia Payne, Katherine Johnson and Sameera Moussa, to name a few, and if I could do something just half as good as them, I would be more than satisfied.
I intend to study engineering and specifically bio-engineering at the University of Auckland  next year. I am also very involved in school life which includes mentoring students in maths and science and I participate in the school debating team. I am also a member of the youth environment council for the Hawke's Bay regional council.  
Attending an international science camp, I believe, will allow me to understand how science is used in the 'real-world' and what exactly being a scientist entails. Furthermore, there's something about engaging with youth from all over the globe that cultivates perspective. In the long run, I believe that this opportunity will enable me to grow as a person, and in addition it will help me achieve my dreams of making a positive and powerful contribution to my community, and hopefully in the long run, society as well.