Ishan Nath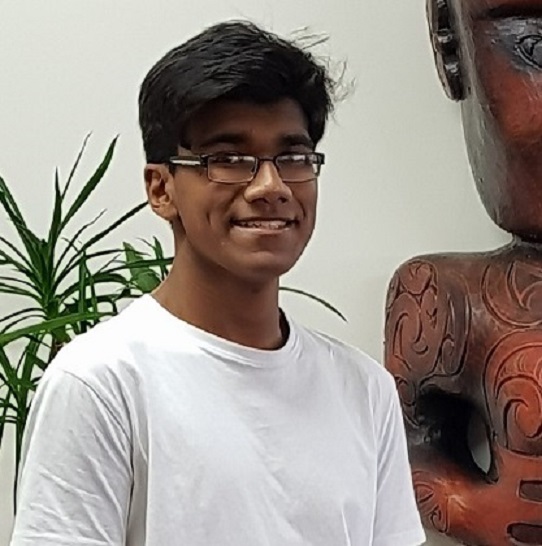 Ishan knows that his future will involve science but is not quite sure what exactly just yet. He will be heading off to Romania to participate in the International Mathematics Olympiad.
Hey there! My name's Ishan Nath, and I'm a year 11 student at John Paul College, Rotorua. I'm one six students going to Romania to participate in the International Mathematical Olympiad (IMO).
The IMO is an international competition, which brings together high school students together worldwide to enjoy the challenges of mathematics. It combines knowledge, talent, and perseverance, and creates a test based around these to challenge the very best young mathematicians. This is my first time attending the competition, and so I am very excited to be attending the competition as well as experiencing the cultural and social aspect.
For me, there is a hidden allure to the sciences that other subjects do not seem to possess. English and history do not compare to physics in my eyes. This could be happening for many reasons. Maybe it's the concrete nature that I take a liking to, or possibly some other unknown factor influencing my decisions.  And for me, mathematics, while being possibly the most simplest of the sciences and the one which we all learn to hate in primary school- has a secret beauty and complexity to it, one which I am slowly unraveling.
I'm not sure about the future. Perhaps I'm sitting in a room lit by a lonely lamp, chipping away at some mathematical problem, or I could be developing some new technology over at NASA, but in any case, I believe I'll be doing something big in the scientific world.