Jacob Eyles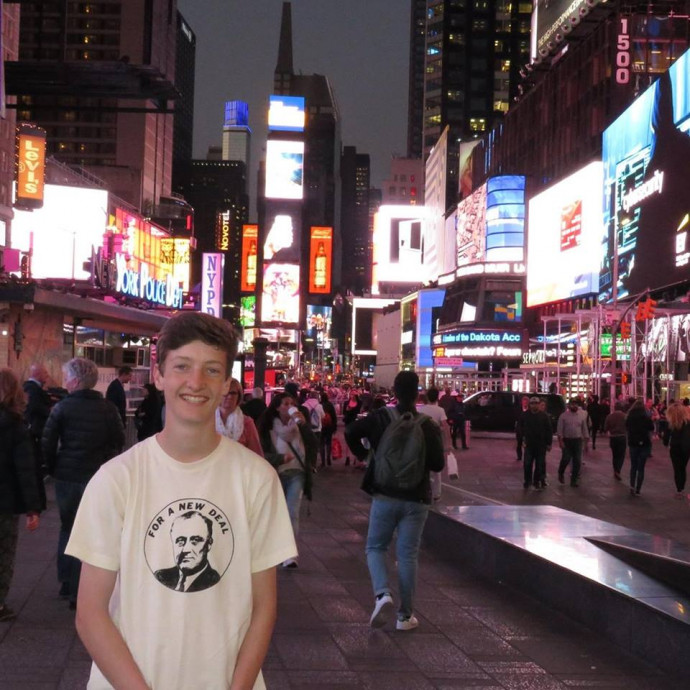 Jacob leaves today (2 August) to attend the Asia Science Camp in Manado, Indonesia. He is looking forward to listening to some of the top scientists and researchers in the world. He will study engineering at the University of Auckland next year
My name is Jacob Eyles and I'm in year 13 at Napier Boys' High School. I'm very grateful to be one of five New Zealand students selected to attend the 2018 Asian Science Camp in Manado, Indonesia.
This international event brings together talented and passionate scientists, where we will listen and learn from experienced Nobel Laureates and world class researchers. This sort of experience provides a great opportunity to gain a glimpse into the future of science and allows us to develop and add to our scientific aspirations. I'm looking forward to the knowledge offered at these events and can't wait to take away an amazing experience thanks to Royal Society Te Apārangi's generosity.
I have been drawn to the physical sciences from a young age and continue to be excited by the area. Not only does it help explain the world around us, but can be applied in any way possible. Even at school, the sciences have a certain pull on me and encourage abstract thinking which can again be applied and adapted in any direction. In addition to science and maths, I am also a keen historian, engineer and astronomer, which I also pursue at school. So overall, I'm super keen to move forward with my studies and take my scientific challenges to the next level. This will start with studying engineering at the University of Auckland, and hopefully move overseas in the future.
Apart from my passion for science, I also have an active lifestyle which include a lot of mountain-biking, football, futsal and cricket. I like to play the drums in my spare time. I look forward to meeting not only my fellow New Zealand students but also other students from around the world who will be attending.