Keita Rudd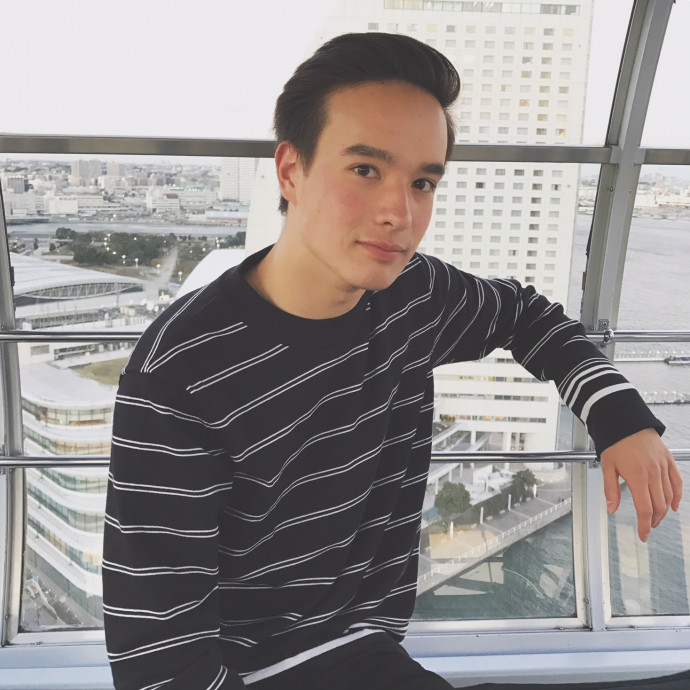 Keita Rudd has been supported by the Talented School Students Travel Award Fund to attend the International Geography Olympiad in Quebec, Canada.
Hi, my name is Keita Rudd. I live in Dunedin with my parents and attend Kings High School as a Year 13 student. Although I live in Aotearoa, I have links to Japan and England.
I take a mixture of science and humanities classes: geography, biology, statistics, english and history. Aside from my educational life, you will likely find me playing soccer or on the PlayStation with the boys. I strongly believe that it is important to find a balance between education and downtime.

I have been selected for the 2018 International Geography Olympiad  (iGeo) competition, which will be held in Quebec Canada. This competition sees teams from across the globe competing in various tasks which can range from outdoor fieldwork to written examinations or even multi-choice quizzes. I am honoured to have been selected for iGeo and I hope to not only extend my knowledge on geography, but to form and build relationships with other like-minded geographers.

My interest in geography began in Year 9. I feel geography offers ideas that most subjects cannot match. Through understanding how humans interact with their surrounding world, my view of the environment has been exposed to a true cerebral experience. From the knowledge I have gained and will gain from studying geography, I hope to use this in my future studies, possibly enrolling in a Bachelor of Arts and Science (BASc) at the University of Otago.

I am truly grateful to have been provided with the opportunity to attend iGeo and I am sure it will create memories that will last a lifetime.