Lucy Matehaere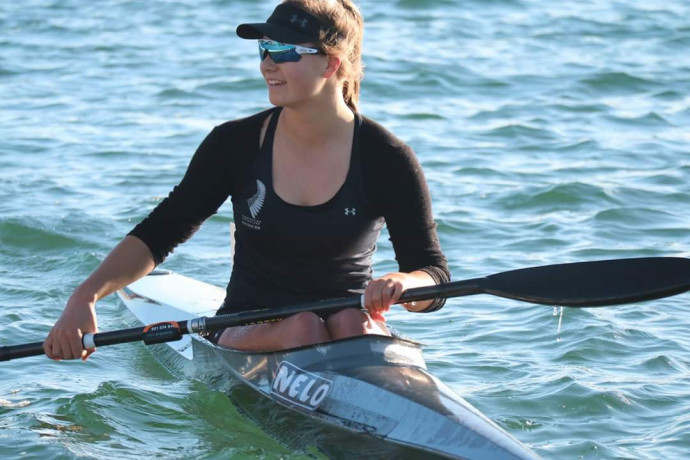 A competitive kayaker, Lucy Matehaere is also passionate about science and will be representing New Zealand at the London International Youth Science Forum.
Kia ora, my name is Lucy Matehaere and I have been selected for the 2018 London International Youth Science Forum (LIYSF). I was born and bred in Dunedin and enjoy a busy lifestyle balancing sporting, academic and cultural commitments. My interests outside of science include kayaking, songwriting, basketball and surf life saving.  
LIYSF will involve an intensive programme of morning, afternoon and evenings sessions where we will have the privilege of attending lectures and working with other like-minded students. I am especially looking forward to the day trip to University of Cambridge and Oxford University and showcasing New Zealand culture at the "Traditions of Home" evening.
I am currently in year 13 at Otago Girls High School in Dunedin. My subjects this year are: chemistry, biology, physics, statistics and German. In year 10 a science fair project sparked my love for science. I investigated whether tidal variation affected the salinity of the water in Otago harbour, on which I train almost every morning for sprint kayaking.
The most exciting aspect of science for me is that it can be applied to every situation. I love learning and am curious about the 'way things work' so science fulfills my desire for knowledge. Next year I would like to study either a BSc majoring in biochemistry or biomedical science.