Madeliene Whiting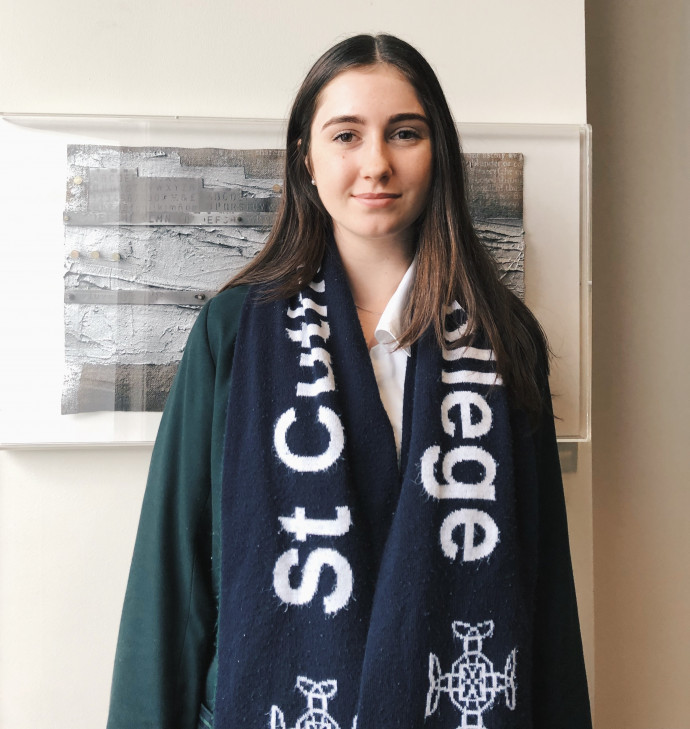 Maddie wants to study medicine in the future and attending the Barcelona International Youth Science Challenge is going to provide her with a taste of what medical research will involve.
Hi, my name is Maddie Whiting and I have been selected to participate in the Barcelona International Youth Science Challenge in July 2018. I will be one of 10 individuals from around the world researching Instructive Biomaterials for Regenerative Medicine in the heart of Barcelona at Cuitedella University Campus.
I'm from Rotorua, but I've lived all over New Zealand, and currently go to boarding school at St Cuthbert's College in Auckland. Throughout my years at school I have been absolutely fascinated by the various sectors of science which has lead me to take biology, chemistry and physics subjects this year as well as mathematics and history. With a large part of my wider family involved in various avenues of medicine I have been exposed to interesting areas of science which have fed my curiosity on how the human body works. Hungry for knowledge, I intend to further my studies to gain as much knowledge and experience as possible in order to one day make a difference in people's lives.
Currently, I'm in my last year of school, and next year I'd like to study biomedical science at the University of Auckland as my goal is to get accepted into medical school. The idea of combining my fervor for science and passion for helping people is so exciting and essentially starts now as I embark on a trip in which I study the organ regeneration of the future! In addition to my passion for science I have been involved in a range of school and extracurricular activities, including football, volunteering, tramping and science and maths tutoring. 
The Talented School Students Travel Award will allow me to expand my knowledge in the field of science which in effect allows me to kick start my desired career path of becoming a doctor specialising in medical research or surgery.