Orla White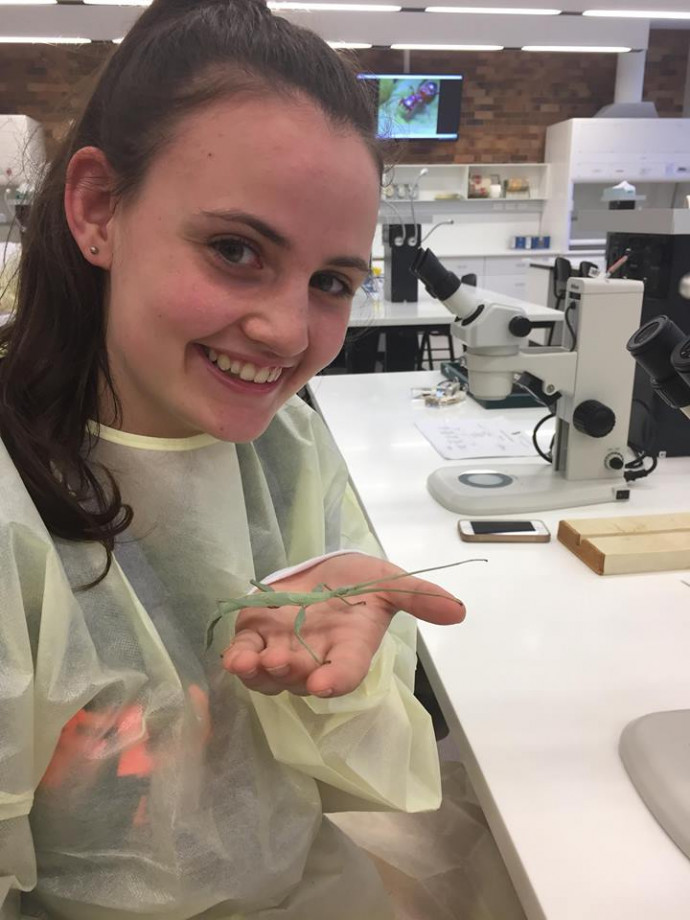 Orla White is from Saint Paul's Collegiate School in Hamilton and has recently come back from attending the Future Experiences in Agriculture, Science & Technology held in Brisbane and hosted by the University of Queensland.
My name is Orla White and I was selected for FEAST (Future Experiences in Agricultre, Science and Technology) held at the University of Queensland over in Australia. This took place July 1st-5th. It was an absolutely awesome experience that has given me a lot to think about in regard to my future career!
I am a Year 12 student at St Paul's Collegiate School in Hamilton. I have always been into science - I love the way that it challenges me and helps me to understand the world around me. There's something really satisfying about looking at something and knowing exactly how it works, as well as being able to think about how it may affect things around it.
The subjects I am taking this year are: biology, chemistry, physics, calculus, music and english. This year I am aiming to sit scholarship music and calculus. Although chemistry is my best subject, I have developed a fascination for biology, particularly in regard to native animals and plants. My experience at FEAST helped spark this.
I am unsure as to what I want to study after school but I am considering veterinary science or engineering.