William Han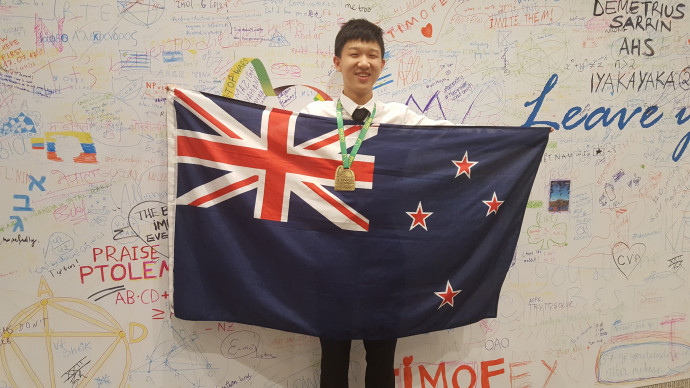 William Han been selected as a member of the six person team that will represent New Zealand at the 59th International Mathematical Olympiad to be held in Cluj-Napoca, Romania in July.

My name is William Han, I am a Year 12 student at Macleans College, and this year I was privileged to be selected to represent my country at the International Mathematical Olympiad (IMO). The IMO is the premier mathematics competition for secondary school students around the world, and the oldest and most prestigious of the Science Olympiads.
Last year, I was also selected to represent New Zealand at the 58th IMO that was held in Rio de Janeiro, Brazil. In the competition, I obtained a Bronze medal, which placed me in the top half of the contestants.
Olympiad mathematics is a style of mathematics far removed from school mathematics. Rather than memorising formulas to apply them in routine situations, an Olympiad contestant must use maths in clever and ingenious ways. We use both analytical and creative thinking in order to solve these difficult problems. Because of this, Olympiad mathematics is intellectually stimulating and highly enjoyable for me.
At school, I run the Maths Olympiad club and additional classes. In doing so, I am both introducing a more interesting side to mathematics to a wider audience as well as helping promising younger students improve for future years. Aside from mathematics, I also have a strong interest in world events and politics. As I am currently undecided about my future career path, it is likely that in university I will do a conjoint degree consisting of mathematics and some humanities.
To me, the IMO is not only an opportunity to compete with some of the brightest young mathematicians in one of the hardest maths competitions worldwide, but also an opportunity to meet others from all around the world with the same passion for mathematics as me. I am looking forward to the IMO, and I hope the experience will be one to remember.