Xiaole Zhan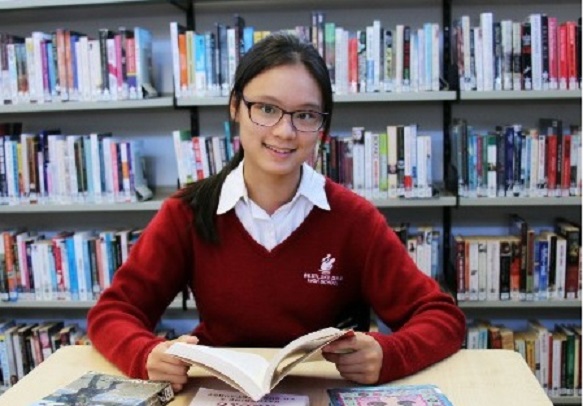 Xiaole has just returned from America after representing New Zealand at the International Future Problem Solving Competition.
I'm the person perpetually at the end of roll calls with the name that nobody can pronounce. What's in a name? My other home. My other tongue. Perhaps the beginnings of my creative problem-solving processes due to the scholastic demand for acrostic poems and having to scavenge words that start with 'X' that wasn't xylophone or xenophobic...
I was born in China and came to New Zealand when I was two. My name, which is Chinese, is made up of two sparsely written characters that mean 'Little Happy'. However, the second character has a double meaning of 'music', which is perfect, because as a pianist, cellist, singer, and composer, music is another one of my passions. Since then, I've been annoying teachers (and other victims) with question after question about how and why the world works. 

Recently, I've had the opportunity to attend the International Future Problem Solving Conference in Wisconsin, America after winning the national competition in the Global Issues Problem Solving senior category. I'm a year 12 student at Westlake Girls' High School in Auckland. I've been able to explore the impact that science and technology of the future can have on criminal justice systems.  (Think predictive algorithms; genetic profiling; toxicology; virtual reality in courtrooms!) Taking concepts from today and expanding them to solve problems in the future is a necessary mode of creative thinking in a world that is constantly changing. It's a skill that I'm deeply grateful to have developed from this experience. 

The world fascinates me. It's hard to choose an area of focus when there are so many things that I love at the moment. In the future I'm thinking about studying in the field of neuroscience consciousness (What is it? How does it work?) is something that has always fascinated me. However, it would be nice to also write a novel or two. Or learn about the origins of language. Or continue to question the meaning of life. Besides, I've been taught to think about the future and its limitless possibilities.