Linette Lenkeek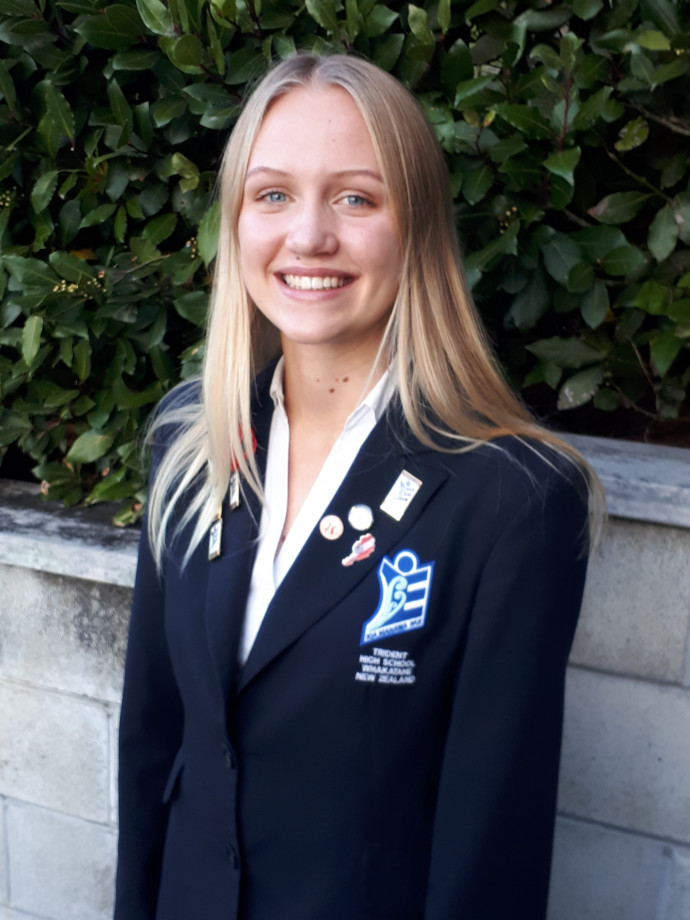 Linette Lengkeek is a Year 13 student from Whakatane who has a passion for the environment has been selected to attend the Asia Science Camp in Shatou, China.

I am currently in Year 13, and deputy head girl at Trident High School in Whakatane. I am extremely honoured to have been selected attend the 2019 Asian Science Camp which will be held in late July in China.
I am an inquisitive person who has a deep passion for using scientific ideas to build an understanding of how the world works and especially enjoy delving deeper into the "why?" At Trident, I am currently studying physics, biology, chemistry, English, statistics, and calculus, the latter I am studying through the University of Canterbury STARS Programme.
In my future career, I hope to combine my passion for science and problem solving with my love for the environment and the outdoors. My goal is to help prevent or mitigate the effects of global environmental issues such as climate change, pollution, and loss of biodiversity. Although I am still unsure, I think possibly studying a bachelor of natural resources engineering and environmental science at the University of Canterbury next year will lead me in this direction.
By attending the Asian Science Camp I hope to gain a more worldwide perspective of the place for science in our world and delve into diverse international issues. As with any aspect of society, the geographical, political and social aspects of a country determine the type of science that is studied. For example, New Zealand civil engineering focuses a lot on earthquakes stability and our conservation focus is mainly on pest eradication. I am extremely interested to learn about specific issues different countries around the world face and I believe attending the Asian Science Camp will be immensely valuable to attain a multinational perspective on today's world.
Finally, I would just like to say a massive thank you to Royal Society Te Apārangi, for all the support and wonderful opportunities they have given me. I am extremely excited to fuel my curiosity by learning and experiencing more about the scientific world!