Lufi Lene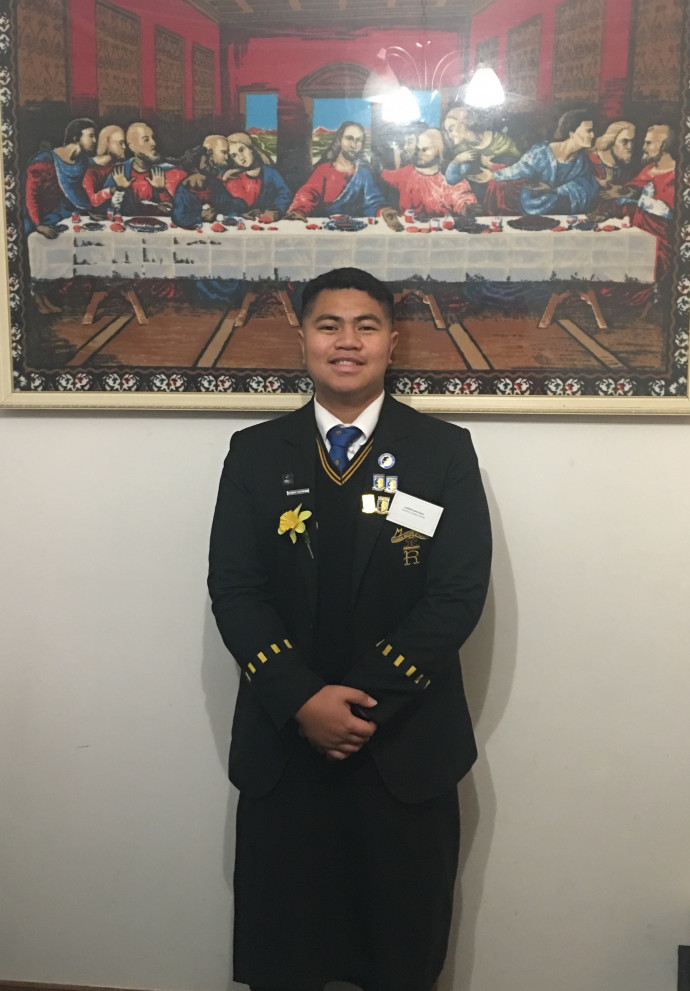 Lufilufi Afaese Lene-Isara, a student at Rongotai College whose passion for science came from his introduction to his college's science department. He has been selected to go to Asian Science Camp in China.

"Talofa, Talofa, Talofa Lava! Viia le Atua ua ou maua lenei avanoa fa'aauro oute malaga ai i Saina e fa'alauteleina ai le tomai I tulaga fa'asaienisi. My name is Lufilufi Afaese Lene-Isara, and I am 17 years old. I was born in Samoa and shifted here to New Zealand in 2002.
I currently act as Head Prefect at Rongotai College, which I also call my second home. I am primarily involved in rugby, volleyball, Polynesian Club and our school's student council. I am the person I am today because of Rongotai College's dedicated staff, particularly my principal Kevin Carter, and of course the love and wisdom from my parents. If it were not for them, I would not have been able to acquire this opportunity to travel to China for the Asian Science Camp.
I currently study biology, physics, chemistry, calculus, statistics and English all at level 3. I plan on studying engineering at university as it incorporates key values such as critical thinking, improving the lives of others and expanding our knowledge in science.
My interest in science ignited when I visited Rongotai College's science department as a year 8 during the open day. I still remember being in a state of awe, looking at microscopic structures, jolting at the sight of an elephant's toothpaste and playing with the electronic circuit sets! I am grateful to have been exposed to such a strong and experienced science department.
To this day, I have never lost my passion for science and I will continue to be curious about the way everything in the world interacts; from the subatomic level to the astronomical level. I want to step up as a role model for my fellow Pasifika brothers and sisters, interested in science, who face the barriers of stereotypes that I once faced. I want to ensure that all Polynesian students understand that science is a pathway and in particular, I want to show people my faith does not hinder my passion for science but it, in fact, strengthens it.
"O le mata'u i le Ali'i o le amataga o le poto; a e inoino tagata valelea i le poto." Faataoto 1:7 "The fear of the lord is the beginning of wisdom; but fools despise wisdom and discipline." Proverbs 1:7
I study science because it is an act of worship; discovering his creations that has led us to the civilizations that thrive today, through the pursuit of his knowledge I am honoured and grateful to Royal Society Te Apārangi for allowing me to take part in this trip as part of a team to visit the University of Shantou and discover new ideas through the lectures of Nobel Laureates.
Fa'afetai mo le avanoa"