About Teachers in Industry
The Teachers in Industry Programme was a Ministry of Education funded programme designed to link schools/kura with science or technology-intensive businesses in their community. It operated in Franklin,Papakura and Manurewa .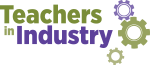 The Teachers in Industry programme aimed to foster curious minds by:initiating, developing and extending current networks connecting teachers to local Franklin, Papakura and Manurewa business/industry. The programme was part of a Nation of Curious Minds.
The programme was for school teachers and Science, Technology, Engineering & Mathematics (STEM) intensive businesses.
The aims of the programme were to:
support teachers/kaiako in ways to collaborate with, and leverage off, existing activities to enhance teacher/kaiako engagement with science and technology;
facilitate links between schools and industry and
foster curious minds by initiating, developing and extending current networks, connecting teachers/kaiako to local business/industry.
The Teachers in Industry (TiI) contract finished on 13 April, 2018.
Royal Society Te Apārangi appreciated the interest and participation by teachers, businesses and organisations in the programme and is delighted to report that the programme achieved the project outcomes.
Teachers have told us the events have been "amazing"; they are sharing their new knowledge with their student's, colleagues and communities and they are increasingly aware of the need to factor in local opportunities and employability skills into their teaching and learning programmes and Businesses have valued the opportunity to engage with teachers and to showcase their sector.