Call for Papers: Special Issue on Physical Processes in New Zealand Shelf Seas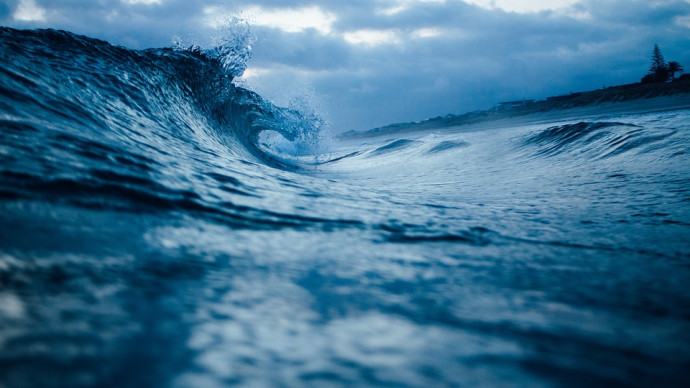 This special issue of the New Zealand Journal of Marine and Freshwater Research invites submissions with a focus primarily on physical processes in NZ shelf seas.

The shelf seas surrounding Aotearoa New Zealand, a region nominally extending out to the 250 m depth contour, are complex and varied as they sit above the submerged continent of Zealandia. These seas surround the two main islands that span 1,500 km in latitude from 34ºS to 47ºS and include a series of plateaus that extend far beyond. This review summarises the present state of knowledge of the physical processes that control ocean transport and mixing in this domain.
The focus is on documenting recent regional advances in understanding the balance between off-shelf drivers, terrestrially sourced freshwater, winds, tides, stratification and the underlying topography. The review considers outstanding themes such as connectivity, climate and stratification and closes with an assessment of the potential future for understanding the physical marine environment of the shelf seas of the New Zealand region.
This special issue invites submissions with a focus primarily on physical processes in NZ shelf seas. Certainly, manuscripts that had some inter/cross disciplinary aspect would be suitable, but they would need to maintain a reasonable level of improved physical understanding. We would expect the issue to be constrained to NZ shelf seas, but open to discussing comparison with other systems. It would be open to observational, numerical, analytic – or combinations thereof - studies.  
Papers may (but are not limited to) address one of more of the following topics:
Ocean transport, mixing, connectivity and transformation of shelf seas
Regions of freshwater influence
Mātauranga Māori perspectives on shelf sea physics
Submarine canyon flows and variability
Internal tides
Impact of blue-water drivers
Plateau oceanography
Wave processes
Physically informed interdisciplinary studies
Physically-informed applied studies (aquaculture, energy etc)
The guest editorial team includes Craig Stevens (NIWA & University of Auckland), Joe O'Callaghan (NIWA), Steve Chiswell (NIWA) and Moninya Roughan (MetService & UNSW).
If you have not already done so please send a preliminary title, author list and a short descriptive paragraph outlining the scope of your proposed manuscript as soon as convenient to the chief guest editor, Craig Stevens at craig.stevens@niwa.co.nz by 29 March 2019.
The anticipated manuscript submission deadline is 1 June 2019 with the aim of getting the special issue formally published in March 2020.
Acceptance for publication will depend on the outcome of the normal peer review process and authors meeting critical time schedules. See Taylor & Francis Online for authors submitting articles to New Zealand Journal of Marine and Freshwater Research.
Please direct any queries to Craig Stevens.