Developing a National Research Charter for Aotearoa New Zealand
A charter to set out the principles underpinning sound research practice in Aotearoa New Zealand is being developed.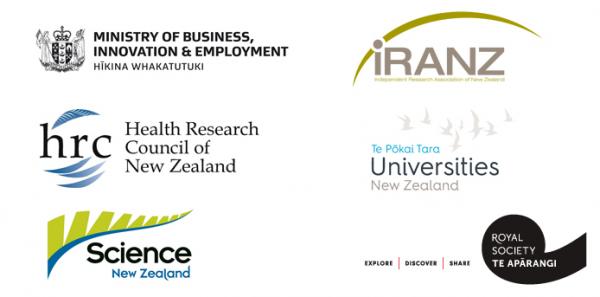 In mid-2018 the major research funding agencies, bodies representing different types of research organisations and the Royal Society Te Apārangi agreed to co-sponsor the development of a National Research Charter. The organisations involved are:
Purpose of the charter
The charter will set out the principles underpinning sound research practice in the context of Aotearoa New Zealand and then interpret those principles into non-prescriptive statements of expectation on:
individual researchers
research organisations
(public) research funding agencies.
The charter would be benchmarked to contemporary international good practice and include elements specific to the context of Aotearoa New Zealand.
It is intended the charter be adopted as a policy by all major research organisations, all public research funding agencies and any other key player in the research system in this country who chooses to participate. Through its adoption, it would apply to all researchers employed by or contracted to research organisations. Others, such as private research funders and researchers operating without public funding and outside participating research organisations, can be encouraged to adopt it.
Benefits of a National Research Charter
A National Research Charter would:
Provide clarity to all researchers and research organisations of expectations, and provide a sound basis for the professional development of new entrants to research;
Foster a culture of collective responsibility for maintaining good research practice standards across the wide variety of research contexts that exist in Aotearoa New Zealand;
Provide clarity of expectation and clarity as to what is sufficient compliance to research practice standards in publicly funded research contracts;
Foster the operation of cohesive teams across research organisations by all involved being subject to consistent policies and requirements;
Provide clarity for international collaborators of the expectations on them when they collaborate with researchers from this country;
Set out how researchers should meet their responsibilities under the Treaty of Waitangi;
Support public confidence in the research community through making it clear that the importance of the public interest is recognised, good practice is expected and poor practices dealt with appropriately;
Meet the wider communities' expectations for competence, balance and soundness.
Working group members
The following people are on the working group tasked with developing the charter.
John Hay, Independent chair
Anthony Scott, Science New Zealand
Shaun Awatere, Science New Zealand
Jane Allison, Royal Society Te Apārangi
Dione Payne, Universities New Zealand
Jim Metson, Universities New Zealand
Rob Whitney, Independent Research Association New Zealand
Ashok Parbhu, Institutes of Technology and Polytechnics
Sarah Townsend, Ministry of Business, Innovation and Employment
Vernon Choy, Health Research Council of New Zealand
Hamish Spencer, Departmental Science Advisors
The secretariat is provided through the office of the Chief Executive of Royal Society Te Apārangi, Andrew Cleland.
Process
The working group can set its own process according to the following broad outline:
Review what is already in place in New Zealand and approaches elsewhere, e.g Australia, United Kingdom, Europe, the InterAcademy Partnership, Canada;
Select a conceptual structure for the charter and develop a first conceptual draft for discussion with the six organisations and the science advisor network to inform further development;
Develop a consultation draft taking into account the feedback from the six organisations in step 2;
Engage and consult across the research community;
Refine and, as necessary, undertake further consultation with the six organisations and science advisor network, and potentially consult more widely if significant changes are proposed;
Develop a proposed charter for consideration by the organisations.
Timetable
No specific timetable is set, but the working group is requested to undertake this process over a period no longer than 12-18 months.
Relation to the Code of Professional Standards and Ethics of Royal Society Te Apārangi
In the absence of a national charter, the Society's Code has been used informally as a point of reference for good research practice, including as a condition of contract for the research standard required in Marsden Fund contracts. Approval of a national research charter would install that, rather than the Society's Code, as the point of reference for good research practice and the statement of research standard for inclusion in research contracts.
Information sharing and contact
The working group will provide regular updates on its work through the communication channels of the organisations sponsoring this project.
Formal communication to the group should be directed through the Chief Executive's office at Royal Society Te Apārangi (andrew.cleland@royalsociety.org.nz, Ph 04 470 5757).