Alzheimers NZ Conference 2020
The dementia world is changing. At this conference in November, you will find out how.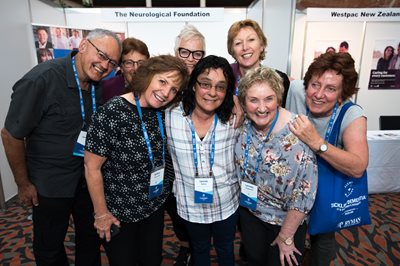 The theme for this year's event is 'Living with dementia: Taking action for a better future, Te noho rangatira me te mate wareware: Te kōkiri kaupapa mō ngā rā e tū mai nei'. Hear all about the inspiring actions that are being taken to improve the lives of people with dementia and their whānau and families in Aotearoa New Zealand.
Join the conversation with this dynamic and interactive programme. Come and share your research, experience, knowledge, ideas and insights to help make this the most action-focused and inclusive conference yet.
Topics covered
Dementia rights are human rights
Becoming dementia friendly
Initiatives that make a difference
Acknowledging our diversity
The conference will harness the best insights and knowledge from a range of sectors that can all help New Zealand meet the dementia challenge.
ORGANISATION
Alzheimers New Zealand
VENUE/DATE
Grand Millennium Hotel, Auckland
9:00am Thu 19 November, 2020 - 5:00pm Fri 20 November, 2020
---