Climate Change Mitigation and Adaptation: Assessing the Impacts
27-28 Nov, Auckland. New Zealand Association for Impact Assessment.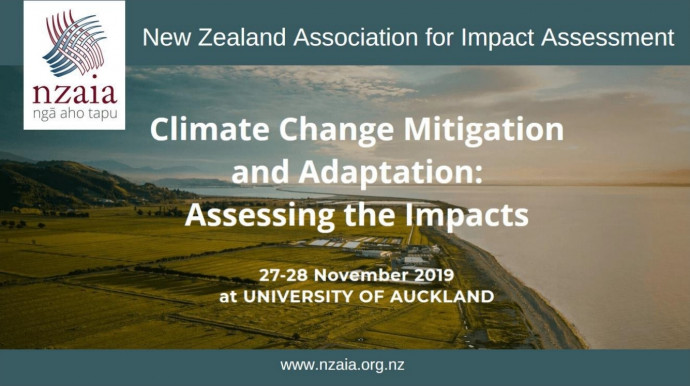 The two-day conference, at the University of Auckland, takes a wide view of the potential impacts of climate change adaptation and mitigation in New Zealand and the Pacific, and considers the role that impact assessment methods can play in informing our choice and design of adaptation and mitigation measures.
ORGANISATION
New Zealand Association for Impact Assessment (NZAIA)
VENUE/DATE
University of Auckland
12:00am Wed 27 November, 2019 - 11:59pm Thu 28 November, 2019
---