Mapping the Anthropocene in Ōtepoti/Dunedin
This free conference brings together mana whenua, artists and speakers from the environmental humanities to present a picture of where we are as we learn to live with and act in the changing environment some call the anthropocene.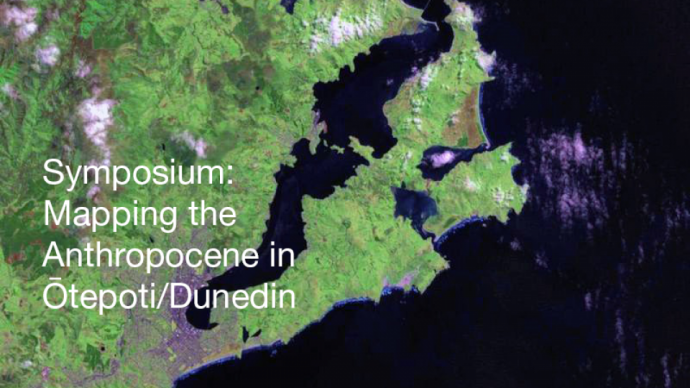 The term 'Anthropocene' refers to the human-induced changes to our world's systems. The hui is nested within an exhibition at the Dunedin School of Art, Te Maru Pūmanawa | College of Creative Practice and Enterprise. The hui also reflects Dunedin School of Art's 150th anniversary and its role within the cultural life of Ōtepoti /Dunedin.
Today's world is troubling and confusing. Artworks can help us to negotiate this complexity as they offer an alternative space to contemplate the global and the local, the self and the wider, collective world shared by human and non-human alike that is so increasingly affected by our actions.
The hui takes place over Saturday and Sunday, with a celebration of the exhibitions on Saturday evening. All are welcome to the exhibition celebration, while registration is necessary for the conference presentations.
The programme is offered on-line and on-site. Information will be updated as COVID-19 Levels and scenarios change.
SPEAKER
Keynote speakers include Emeritus Professor Khyla Russell & Dr Huhana Smith
VENUE/DATE
9:00am Sat 26 September, 2020 - 5:00pm Sun 27 September, 2020
---