New Zealand Geographical Society Conference
The School of Geography, Environment and Earth Sciences at Victoria University of Wellington will be hosting this biennial conference with the theme 'Embracing Diversity: Expanding Geographies'.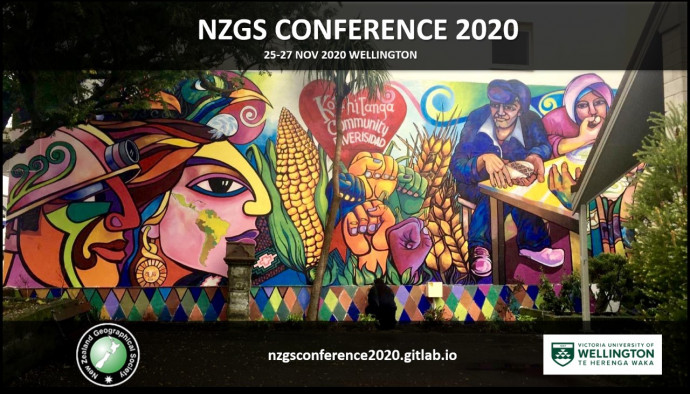 This conference will commence with pre-conference workshops and field trips on Tuesday 24 November and conference sessions will run from 25 - 27 November.
About the speakers
Farhana Sultana is Associate Professor at the Department of Geography and Research Director for Environmental Collaboration and Conflict at the Maxwell School of Citizenship and Public Affairs at Syracuse University. She is interested in nature-society relationships, political ecology, critical development studies, feminist theories, urban studies, climate change, water governance, social justice, human rights, citizenship and South Asia.
Tina Ngata is a Ngati Porou wāhine and mother of two, Tina's work involves advocacy for environmental, Indigenous and human rights. This includes local, national and international initiatives that highlight the role of settler colonialism in issues such as climate change and waste pollution, and promote Indigenous conservation as best practice for a globally sustainable future.
James Renwick is Professor and Head of School at the School of Geography, Environment and Earth Sciences at Victoria University of Wellington. James has nearly four decades' experience in weather and climate research.
Geoffrey Caruso is Professor in Urban Analysis and Modelling at the Department of Geography and Satial Planning at the University of Luxembourg and the Luxembourg Institute of Socio-Economic Research (LISER). His research is devoted to understanding spatial patterns and dynamics with specific foci on urban forms and residential choice.
Emalani Case is a lecturer in Pacific Studies at Victoria University of Wellington. She coordinates core Pacific Studies courses focusing on Pacific heritages, histories in Polynesia, and the role of artists and activists in reframing Pacific societies.
Eduardo Gudynas is a senior researcher at the Latin American Center on Social Ecology (CLAES) in Montevideo, Uruguay. His work focuses on the environment and alternatives to development, and he is involved with various social movements seeking to advance such alternatives.
ORGANISATION
Victoria University of Wellington
VENUE/DATE
Victoria University of Wellington, Kelburn Campus
9:00am Wed 25 November, 2020 - 9:00am Fri 27 November, 2020
---