Social impact assessment - issues for current practice
Social impact assessment (SIA) is an integral part of Impact Assessment in Aotearoa New Zealand.

This event has been postponed until April 2021, with specific dates yet to be decided.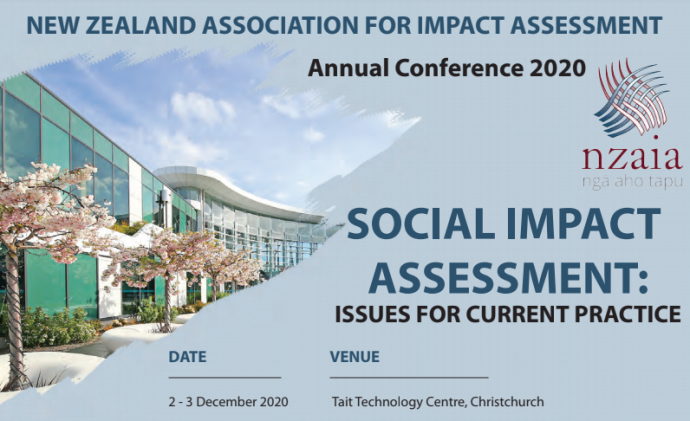 Conference speakers will review current practice under the Resource Management Act and in other contexts where SIA is used. They will ask in particular:
What are the benefits of SIA?
What are examples of successful input of SIA to better informed decisions?
How does SIA contribute to impact management?
How well are we integrating SIA with other forms of assessment, including health?
What can SIA tell us about cumulative environmental effects?
NZAIA invites the diverse impact assessment community and interested people in central regional and local government, iwi, universities, consultancies, the private sector and NGOs to attend. Graduate students are particularly welcome. Let's work together to reshape SIA practice.
The conference will bring together invited speakers, submitted presentations and submitted poster papers, covering current issues for SIA practice, or topical case studies. There will also be invited case studies of SIA practice in a workshop format on the second afternoon to develop skills and advance methods in the field.
ORGANISATION
New Zealand Association for Impact Assessment (NZAIA)
VENUE/DATE
Tait Technology Centre, Christchurch
9:00am Thu 1 April, 2021 - 9:00am Fri 30 April, 2021
---