Catalyst: Influence Expression of Interest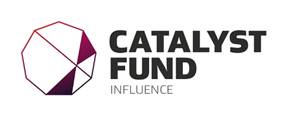 A call for expressions of interest for new international union memberships to be supported under Catalyst: Influence.
A call for Expression of Interests is open for nominations to be considered for funding of New Zealand participation in international research and science unions that are not currently supported by the Catalyst: Influence stream (view list of current unions). Catalyst: Influence funding will cover union membership subscriptions and travel support of the appointed New Zealand delegate to attend General Assembly meetings.
The focus of this expression of interest is on connections where union memberships will help build the transfer of human and intellectual capital with local and global researchers and other end user communities.
Please complete the following 10-question Expression of Interest.

When making recommendations to MBIE for additional international union memberships supported by Catalyst: Influence, Royal Society Te Apārangi will consider how the proposed international union membership aligns to the Catalyst: Influence criteria while taking into account a balanced international union portfolio across discipline areas, and that the membership is not able to be supported by other funding mechanisms.
The call for Expression of Interest is open until 12 June 2020 – please feel free to pass this on to your colleagues or distribute further through your networks.