Councillor elected by Constituent Organisations
View nominations for Royal Society Te Apārangi Councillor elected by Constituent Organisations.

Three people have been nominated for this position:
Candidate: Associate Professor Cate Macinnis-Ng MRSNZ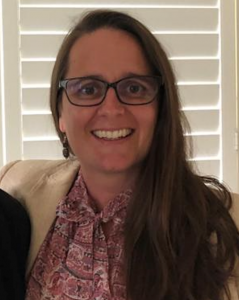 Nominated by: New Zealand Association of Scientists and Association for Women in the Sciences
Candidate Statement: I was elected to the role of Council member representing the Constituent Organisations in June 2020. My term was only two years in duration because of a restructure of the Council. I have enjoyed getting to know the COs and serving another three-year term (June 2022 to May 2025) would give me the opportunity to build deeper connections with the COs and continue representing their collective interests. I have been a member of the Audit, Investment and Risk Committee for the duration of my time on Council, giving me the opportunity to develop skills in risk management and financial literacy. I am also a member of Te Kauhuahua, the advisory group focused on reducing barriers to genuinely equitable processes and improving the participation of under-represented groups. I have chaired over 20 domain-based meetings with COs and two annual CO Forums (in 2020 and 2021) with plans for the 2022 forum underway. I have worked hard to provide forums that are useful and informative for COs and I am grateful to the COs who have shared their experiences so COs can learn from each other.
I am Associate Professor and Academic Group Leader in the School of Biological Sciences at the University of Auckland. I am also a principle investigator at Te Pūnaha Matatini. My main research focus is climate change impacts on the physiology of plants, especially native forests but I have broader interests in ecology, conservation and ecohydrology. In 2015, I received a Rutherford Discovery Fellowship to explore the effects of drought on native forest.
Prior to my role on Royal Society Te Apārangi Council, I was President of the New Zealand Ecological Society (NZES) in 2018 and 2019 and was Vice President in 2017. Having served in these roles, I had a clear idea of some of the challenges COs are facing and throughout my interactions with COs over the last two, I have developed a broader understanding of these issues.
I am a current member of NZES, NZ Society of Plant Biologists, New Zealand Association of Scientists, the Association of Women in the Sciences and RSTA. While my affiliations are predominantly in the sciences, I am conscience that the COs also include organisations in the Social Sciences, Humanities and Technology and I have been careful to be inclusive of all areas covered by the learned societies. I plan to continue to use the CO representative role as an opportunity to build mechanisms for better collaboration between RSTA and COs for mutual benefit.
The Royal Society Te Apārangi is a complex organisation and with my understanding of the structure and processes of Council and other parts of the organisation, I believe I am best placed to fulfil responsibilities to RSTA Council while continuing to provide insights into diverse perspectives from COs.
Candidate: Dr Nicholas Rattenbury MRSNZ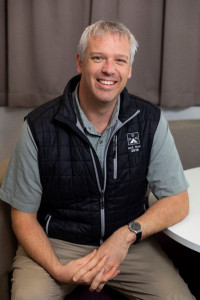 Nominated by: Royal Astronomical Society of New Zealand and New Zealand Institute of Physics
Candidate Statement: I have served as Council member for, and Vice-President and President of the Royal Astronomical Society of New Zealand. I am currently the Immediate Past-President of the Society. During my term as President, I have led the Council with initiatives to improve our services to our members. These include modernising our accounting and administration practices, developing a Code of Conduct for our activities, supporting an engagement programme for school students and forming a national education committee to promote astronomy and related sciences within the NZ education curriculum.
I have been involved at the very earliest stages of NZ's tertiary sector engagement with MBIE's New Zealand Space Agency. I was invited to join NZSA's delegation to the International Astronautical Congress meetings in 2017 and 2018. My role was to represent the country's education and research interests to other national governmental agencies and institutions. I advise NZSA on areas of research performance, capacity building, growth and development. One example of my impact in this field is encouraging the development of a new funding stream under MBIE's Catalyst funding scheme, dedicated to fostering research links between New Zealand and the German Space Agency (DLR). I am a member of the Australian Optical Communication Ground Station Network Working Group and I have been involved in establishing research relationships and exchanges with several institutions in the US, Australia and Germany.
I am an executive committee member of Te Ao Mārama Centre for Fundamental Inquiry at UoA. The goals of this Centre are to foster inter- and transdisciplinary research. We work with researchers from the Faculties of Science, Art and Engineering in setting and tackling research questions which recognise and implement the research strategies from this diverse scholarly community. I was a founding member of Te Pūnaha Ātea Space Institute at The University of Auckland.
I currently co-supervise a number of research students over a diverse range of topics including, optimal spacecraft trajectory design, minor planet detection, free-space optical communications, quantum entanglement for FSOC, exoplanet detection, novel additive manufacturing of titanium heat shielding. I am the PI on an MBIE's NZ-DLR Catalyst grant to research optical communications. I am a co-I on an MBIE Endeavour Programme to Robinson Research Institute (PI: Nick Long, VUW), and an MBIE Smart Idea (PI John Cater, UoA). I am also funded by an internal grant (PI Priyanka Dhopade) to conduct transdisciplinary research into the development of the NZ space economy.
I hold a postgraduate certificate in Academic Practice (UoA) through which I demonstrated my understanding of professional ethics and standards in research. I also have a postgraduate diploma in Law (Manchester) in intellectual property. I understand the process by which pure research and innovation can be leveraged into valuable property rights. The nature of my work in private practice patent law required me to deal with confidential material on a daily basis. As part of this training, I also gained some experience with contract law. I am an assistant editor for the Journal of the Royal Society of New Zealand.
Candidate: Professor Marek Tesar MRSNZ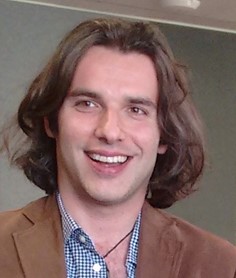 Nominated by: Philosophy of Education Society of Australasia and Australasian Association of Philosophy
Candidate Statement: Tēnā koutou katoa. Ko Marek Tesar tōku ingoa. I am a Pākehā Professor and scholar in the fields of education and philosophy at Waipapa Taumata Rau - The University of Auckland. As tauiwi, I am committed to upholding Te Tiriti o Waitangi. As a University researcher and Professor, I received numerous awards for my social-justice oriented work, and published over 200 peer-reviewed publications. I've been in senior leadership and service roles for over six years. At the University, I am a Head of School and Associate Dean International at Te Kura Akoranga me Te Tauwhiro Tangata - Faculty of Education and Social Work. I also lead two large learned societies; I am a President of the Philosophy of Education Society of Australasia (member of RSNZ), and I chair the international Reconceptualising Early Childhood Education Society. In my roles, I have demonstrated strategic insight and decision making, including developing new strategies and refreshed visions. I embrace value-based leadership, where I place care for people and scholarship at the centre.
Throughout my career, I have championed interdisciplinary research, and in particular the interweaving of the humanities, social sciences, and natural sciences, which form the whariki of our Constituent Organisations. I support the scholarship and innovation being undertaken by our Constituent organisations, and it would be my privilege to represent the voices of us all at the Council. As a Leader, research Professor and Educator, I am committed to social justice and to service, as I have been demonstrating through my leadership and experiences of leading multiple organisations, and actively collaborating and working with diverse organisations and academics in my roles. My aim in this role is to provide service, to support, to listen and to carry our voices in this representative role for constituent organisations. I consider this to be a very important service role, which I will undertake with passion, integrity, and a collaborative approach.