Councillor elected by Early Career Researchers
View nominations for Royal Society Te Apārangi Councillor elected by Early Career Researchers.

Three people have been nominated for this position:
Candidate: Dr Claire Henry MRSNZ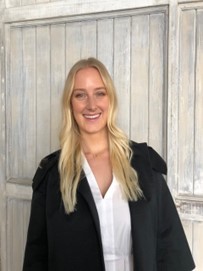 Nominated by: Dr Htin Lin Aung and Associate Professor Khoon Lim
Candidate Statement: I would like to be considered for the position of ECR Counsellor at the Royal Society of New Zealand Te Apārangi. I am a research fellow in the department of Obstetrics, Gynaecology and Women's Health at the University of Otago Wellington. I am an Australian ECR (5 years post PhD) who moved to Wellington 3 years ago to embark on an independent research career. In this time I have established myself as a group lead, and principle investigator of multiple projects supported by HRC emerging researcher fellowship, the Cancer Society, Lotteries Health Foundation, Research For Life (Wellington) and Maurice and Phyllus Paykel Trust. I received a Health Sciences postdoctoral fellowship from the University of Otago Health Sciences Career Development Programme, which offers few fellowships to outstanding graduates. I lead a group of young women scientists, including four PhD students and one research assistant. I have close working relationships locally with the department of Surgery (UOW, PhD student co-supervision), womens health staff at CCDHB, Wellington anatomical pathology lab, and Victoria University (PhD student co-supervision); nationally with Auckland University/Otago campuses; and internationally with scientists at UNSW Sydney Australia (Associate Investigator on NHMRC funding). I am actively involved in co-running putaio sessions with kura kaupapa Māori, and am developing a community research advisory group for the department of Obstetrics, Gynaecology and Womens health.
My main role in committee work to date is chairing the Health Sciences EMCR management committee (member 2020-2021, chair 2022). I therefore report to the Health Sciences divisional committee and attend their meetings four times a year. In this role I manage a team of 7 EMCRs to implement initiatives to support and advocate for EMCRs in their research, teaching and service roles. Here I have direct involvement in strategic insight and vision, and understanding of governance and management.
Through my role as PI and collaborator on multiple projects nation wide, including being part of numerous womens health committees (Otago Menstrual Health Network, New Zealand Gynaecological Cancer Group, Otago Gynae Cancer League, Australia and New Zealand Gynae Oncology Group) I have a thorough understanding of the differing natures of research, scholarship and innovation, including professional standards, ethics and compliance policies. In my role as a translational scientist and working with patients I uphold the importance of managing confidential information.
I would be excited to contribute my ECR perspective, and advocate for ECRs to key stake holders and policy makers as part of the Royal Society Te Apārangi council.
Candidate: Dr Sereana Naepi MRSNZ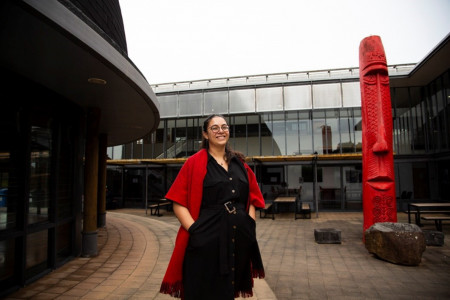 Nominated by: Dr Tom Baker and Dr Sarah Moss
Candidate Statement: I am an Early Career Researcher who examines higher education and research systems. I have an extensive understanding of how our research sector works and also our leverage points for change; this is evident not only in my scholarship but also in my service. I have advocated for Early Career researchers at a national level in my role as co-chair of the Royal Society Te Apārangi Early Career Researchers Forum. During my tenure as co-chair Te Apārangi we hosted He Pito Mata, submitted and supported four responses to MBIE's Te Ara Paerangi and supported the establishment of the Whitinga Fellowships. I have served on multiple funding and sector committees like the PBRF sector reference group and the Ministry of Business Innovation and Employment Science Board. Working across these spaces has helped me to appreciate the different lenses that we each apply to solving the same issue and what being an ECR in different parts of our sector looks like. I stay involved in Te Apārangi as I have seen what is possible when Te Apārangi calls together the sector to advocate for change. Early Career researchers are the future of the sector but there remain significant challenges to overcome as we continue to support the sector to become all that we imagine it to be.
Candidate: Dr Mark Sarwar MRSNZ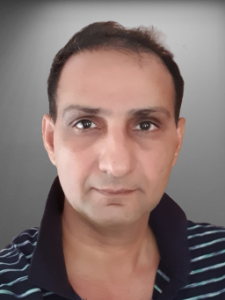 Nominated by: Dr Htin Lin Aung and Associate Professor Khoon Lim
Candidate Statement: I am a Post-doctoral Fellow in the gynaecological cancer research group at the University of Otago, Christchurch. I have thoroughly enjoyed working with the wider research community and getting to know colleagues across NZ. In brief;
My scientific and strategic imagination is evident through forming various clinic-scientific forums such as Gynaecological Cancer league (GCL) in association with the New Zealand Society for Oncolog (NZSO) and New Zealand Gynae Cancer Group (NZGCG). GCL is a special interest group comprised of clinicians/scientists working in Gynaecological oncology and Gynaecological cancer translational research. I was honoured to be a co-chair of the GCL inaugural summit, held in May 2021 in Christchurch and attended by capacity delegates. The GCL summit was a huge success and it is now turned into an annual event. I have also recently formed and lead an Otago Gynae Cancer Group (OGCG) connecting Dunedin, Christchurch and Wellington campuses to expedite a collaborative working environment within the University of Otago. OGCG holds monthly interactive sessions on scientific advancements and their clinical applications.
As an executive committee member of the New Zealand Association of Breast Cancer Research (NZABC), and the Early and Mid-Career Researcher (EMCR) group - Otago health sciences division, I am involved and participate in various activities, such as organising conferences/workshops, governance, group management, planning and mentoring. I led the Chiasma chapter in Christchurch, which gave me great exposure to how guidelines are drawn up, and how research services are designed and financed. Further, I am an active member of reputed research excellence platforms including the Biomolecular Interaction Centre and Maurice Wilkin's Centre bringing my core skills of relationship and project management, plus a clear aptitude for learning new topics.
I was/am on the several funding review-panels such as Centre for Cancer Research, division of health sciences, University of Otago grants and have a reasonable understanding of concepts around Te Tiriti O Waitangi, equity in research, cross-disciplinary research funding and scholarship processes. Working with fantastic teams, these positions taught me many skills I use every day: how to set project goals and write a clear brief to commission tasks; how to run a funding/research committee made up of influential scientists; and how to run large scale events like getting hundreds of researchers, clinicians and managers to the conference or exhibition. In the past, I administered Chiasma financials whereas now I am serving as a Treasurer in the ethnic community-based organisation. These exciting experiences provided me with a thorough insight into a secure environment and other policies and procedures, and ethics.
The investment of large amounts of research service over the past few years in building research platforms focus groups, inter-disciplinary discussions, project management and planning provided evidence of me having the essentials deemed necessary to serve in this role. I believe my demonstrated leadership experience can bring a fresh perspective, help ECRs' career development, and remove organizational boundaries between ECRs and policy makers.
I hope that you will find this information helpful and I look forward to the opportunity to serve our vibrant research fraternity and scientists in training.