Census and Māori: Implications for our future | Whangarei
Wed 20 June
2018 Tai Tokerau Speaker Series
Professor Tahu Kukutai explores the impact of the census in Aotearoa, and looks at issues raised by Māori data sovereignty.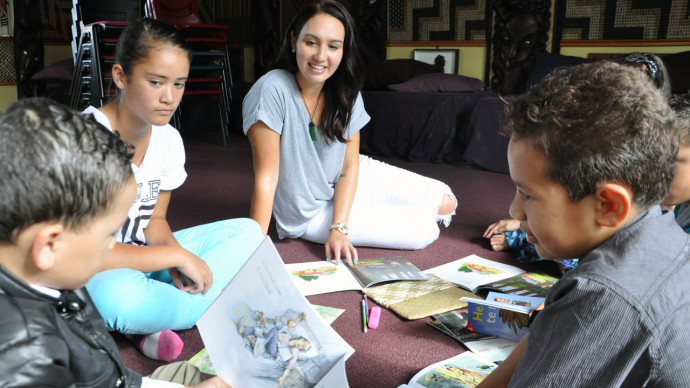 Census and Māori: Implications for our future
Census-taking has always been tied to power.
The word "census" derives from the Latin word censere meaning "to tax" or "assess", and its origins in antiquity coincide with the rise of early states and their extraction of resources through taxation, labour or military conscription. Nowadays the census is seen as a crucial tool of governance, providing information about a country's size, spatial distribution and characteristics. However, concerns about escalating costs and the need for more timely data have prompted governments around the world to explore alternatives including the use of internet technologies, population registers and the linking of individual-level data across different systems.
In Aotearoa New Zealand the drive towards more intensive use of administrative data raises important ethical questions about consent, privacy, access, use, governance and ownership. These issues are amplified for Māori who have often been at the sharp end of statistical surveillance. One response has been the emergence of the Māori Data Sovereignty movement which advocates for Māori rights and interests in Māori data. This talk traces the history of the census in Aotearoa and considers the future challenges and opportunities of linked, big and open data, including those raised by Māori data sovereignty.
This a free event, but please register to guarantee your seat.
Presented by The University of Auckland's Tai Tokerau campus with support from Royal Society Te Apārangi and Whangarei District Council.
About the speaker
Professor Tahu Kukutai
Tahu Kukutai (Ngāti Tiipa, Maniapoto, Te Aupōuri) is Professor of Demography at the National Institute of Demographic and Economic Analysis, University of Waikato. Tahu specialises in Māori and indigenous demographic research and has written extensively on official statistics (including census methodologies), Māori population change and Māori identity. She has undertaken research with and for government agencies, hapū, iwi and NGOs. Tahu is a founding member of the Māori Data Sovereignty Network Te Mana Raraunga and is Vice President of the Population Association of New Zealand. She is co-editor (with John Taylor) of Indigenous Data Sovereignty: Toward an Agenda (free download on ANU Press website). She was previously a journalist.


2018 Tai Tokerau Speaker Series
Important decision-making for New Zealanders follows relevant and robust data collection and research. With 2018 being a census year, four renowned academics from throughout New Zealand share their expertise with the Tai Tokerau community – providing insight into migration, health, social wellbeing, cultural engagement, alongside other factors that define our unique population.
People and place
Professor Richard Bedford FRSNZ
AUT Emeritus Professor of Population Geography and President, Royal Society of Te Apārangi
6pm Wednesday 14 March
The science of wellbeing for children and young people
Professor Richie Poulton FRSNZ
University of Otago Professor of Psychology
Director, Dunedin Multidisciplinary Study, Chief Science Advisor MSD
6pm Wednesday 11 April
Diversity and implications for the new New Zealand
Professor Paul Spoonley FRSNZ
Massey University Distinguished Professor of Sociology
Pro Vice-Chancellor, College of Humanities and Social Sciences
6pm Wednesday 6 June
Census and Māori implications for our future
Professor Tahu Kukutai MRSNZ
University of Waikato Professor of Demography
Director of National Institute of Demographic and Economic Analysis
6pm Wednesday 20 June
Views that are expressed at this event may not reflect those of Royal Society Te Apārangi.
SPEAKER
Professor Tahu Kukutai
Census and Māori: Implications for our future
ORGANISATION
The University of Auckland
VENUE/DATE
Whangarei Central Library,
5 Rust Avenue,
Whangarei
6:00pm Wed 20 June, 2018 - 7:00pm Wed 20 June, 2018
---