Friends and Members - Meet and Greet: Josephine Johnston | Wellington
Would you like a chance to meet and chat with our Prestigious Speaker special guest, bioethicist Josephine Johnston over drinks and nibbles?
You are welcome as a valued Friend or Member of Royal Society Te Apārangi to join us after her lecture:
When 'can do' crosses 'should do: human gene editing?
However, places are limited for this function, please guarantee your attendance today.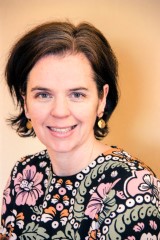 Please note that the lecture at 6pm is ticketed with Friends $7 and Members $5. Please register separately to ensure your seat.
ORGANISATION
Royal Society Te Apārangi
VENUE/DATE
Royal Society Te Apārangi, Wharehui, 11 Turnbull Street, Thorndon, Wellington, 6011
7:00pm Wed 27 September, 2017 - 8:00pm Wed 27 September, 2017
---