When the pandemic is past, what then? POSTPONED
Due to the recent move to Alert Level 3 in Auckland, this lecture has been postponed. Updated date TBA.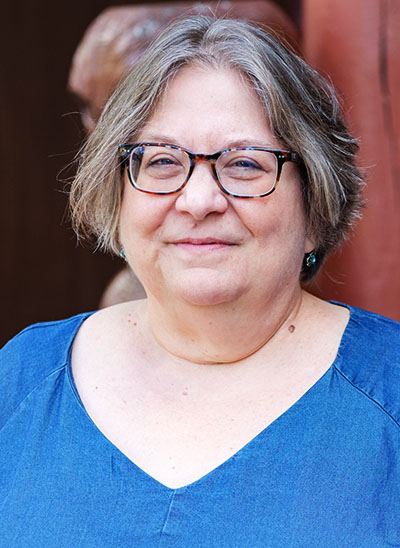 Sharon Mazer of Auckland University of Technology will give an inaugural professorial address on COVID-19 its role in reinforcing (post)colonial constraint and conformity in Aotearoa.
The current pandemic has provoked a spatial and temporal remapping of the social in plague times. The everyday was fissured in Aotearoa as elsewhere. We have been stopped short at odd intervals. We sanitised at entryways; washing our hands we chanted, thus marking the time to inoculate ourselves against infection. We toed the line on sidewalks and in aisles, stepping back in order to move forward in newly syncopated rhythms, in and out of sync with those around us. We hesitated, turned away rather than toward, held breath, suspended, dis-connected. We did what we were told. We waited.
Professor Mazer considers repeated gestures of purification and distantiation as rituals of inculcation and invocation: inculcation of compliance in performing good citizenship; and invocation of a belief that we can hold the unclean at bay with our obeisance.
How might the planted lines and signs on the pavement, the blocked pathways, closed buildings and shuttered shops represent a renewed convergence between the colonial and the contemporary, recalling the not-so-long-ago, never-so-repressed memories of the settler's inroads and barricades against the still-dispossessed?
With the ubiquitous tables of hand sanitiser and sign-in/out sheets now taken away, the taped and painted arrows, lines and footprints uplifted or eroded, and the warning signs removed, what remains? Does the residue of (post)colonial constraint and conformity still cling to us, or in the revocation of our habitual relations to each other and our environment might we shake it off in search of other ways to be in the world?
About the speaker
Sharon Mazer is Professor of Theatre & Performance Studies in Te Ara Poutama, the Faculty of Māori and Indigenous Development. Her books include: Professional Wrestling: Sport and Spectacle (1998; 2020); I have loved me a man: the life and times of Mika (2018); and The Intricate Art of Actually Caring... and Other New Zealand Plays (2018).
SPEAKER
Sharon Mazer
Professor
ORGANISATION
Auckland University of Technology
VENUE/DATE
AUT City Campus, WA Conference Centre, 55 Wellesley Street East, Auckland 1010
4:30pm Tue 18 August, 2020 - 5:30pm Tue 18 August, 2020
---