The Survival of our Coral Reefs
Dr Christopher Cornwall, the recipient of the 2022 Hamilton Award, will talk on the threats and future growth of coral reefs.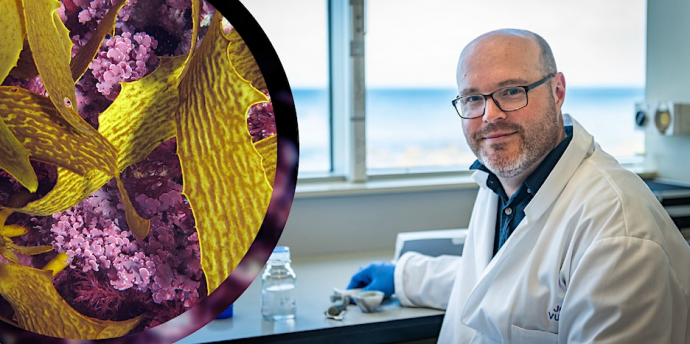 Ocean warming and acidification threaten the future growth of coral reefs. Ocean warming causes marine heatwaves which in turn cause mortality to resident corals, and alters the growth rates of reefs.
The global-scale effects of ocean warming and acidification on rates of coral reef growth remain poorly understood.
Dr Christopher Cornwall will present the first global estimates of projected future changes in coral reef growth under the influence of ocean warming and acidification.
The findings highlight that the world's coral reefs are unlikely to maintain their functional roles without atmospheric greenhouse gas concentrations stabilising very soon.
How could coral adaptive capacity buffer these impacts, and how would future coral reefs function without corals?
Come and find out and have the opportunity to ask Chris some questions after his presentation.
About Chris Cornwall
Dr Chris Cornwall is a lecturer in Marine Biology at Te Herenga Waka — Victoria University of Wellington, a Rutherford Discovery Fellow, and part of the Coastal People: Southern Skies is a Centre of Research Excellence (CoRE).
He was awarded the 2022 Hamilton Award by Royal Society Te Apārangi for his groundbreaking study estimating the effects of climate change on hundreds of real-world coral reefs. In 2020 he won the Prime Minister's MacDiarmid Emerging Scientist Prize for his work on the impacts of ocean acidification on calcifying algae and corals.
SPEAKER
Dr Christopher Cornwall
Te Herenga Waka — Victoria University of Wellington
VENUE/DATE
Aronui Lecture Theatre
Royal Society Te Apārangi
11 Turnbull St, Thorndon, Wellington
6:00pm Wed 31 May, 2023 - 7:30pm Wed 31 May, 2023
---