Water women: Protecting our lakes, rivers and oceans | Nelson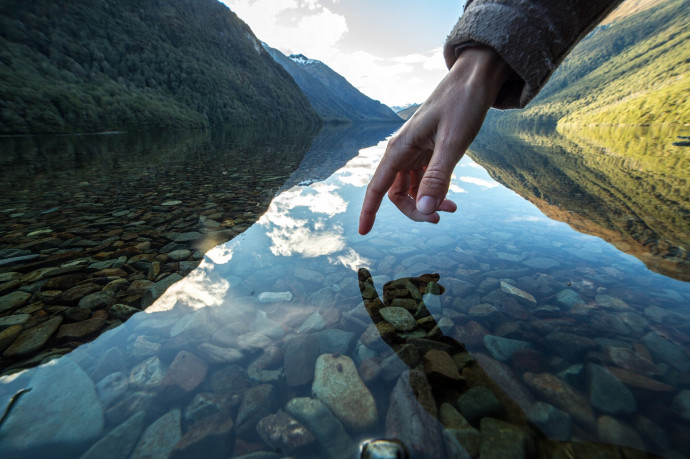 Great Kiwi Research: Sharing women's discoveries
Great research is going on in Aotearoa New Zealand, and we want to share it with you this year as part of the Royal Society Te Apārangi celebrations on becoming 150 years old.  In particular, we have provided this opportunity to showcase women's research, across all disciplines, reflecting our mandate to explore, discover and share knowledge. We hope you enjoy this special series.
Waterbugs: past, present and future?
Turn over any submerged rock or shake any plant in a river and look carefully, you will probably see a macroinvertebrate or 'waterbug'. Macroinvertebrates have been used for decades as biological indicators of river health in New Zealand and internationally. Recently, a macroinvertebrate community index was introduced into legislation (National Policy Statement for Freshwater Management 2017) as a requirement to monitor the ecosystem health of rivers. What is the science behind using a community of waterbugs to indicate river health, and how are these ubiquitous creatures shaping future land use in New Zealand? This talk will provide an overview of biological indicator development and share new insights from looking at waterbugs through a different scientific lens.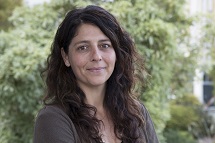 Dr Joanne Clapcott is a senior scientist and team leader within the Coastal and Freshwater Group. Her research focuses on river ecosystems and quantifying the effects of land use on river health. It requires expertise in both structural and functional elements of river health (not just what is there, but what it is doing), and a strong conceptual knowledge of lotic ecosystems from small streams to large rivers. Joanne is interested in how rivers vary in space and time and uses flexible modelling techniques to show this. She has helped develop ecosystem health monitoring programs as well as standardised functional indicators, macroinvertebrate and stream habitat assessment methods for rivers and streams. Robust indicators mean that we can measure impact but also measure rehabilitation.
Novel approaches to understanding and predicting invasion success in marine species
Invasive species are one of the major threats to marine biodiversity worldwide and there is a real need for effective strategies for detection, prevention and control. The present understanding of the factors that contribute to the success of invasive species is poor. Novel molecular methods are enhancing traditional techniques and informing management decisions to mitigate the effects of biological invasions. Investigations into biological changes during the invasion process are assisting in the identification of characteristics of successful invasive species. These biological invasions also provide an opportunity to observe evolution in "real-time" as the introduced taxa adapt to novel biogeographic habitats. A key issue worldwide is determining if species will be able to adapt to the predicted environmental instability associated with climate change. Current research is determining evidence for rapid genomic changes in invasive species associated with environmental stress. This work will increase our understanding of how species can adapt to climate fluctuations and will be important for predicting future invasion scenarios.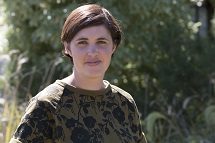 Kirsty Smith is a molecular ecologist and has worked in various roles at Cawthron since 2005, including as a technician for freshwater microalgae and researching seafood safety and biosecurity. In 2012/13 she was awarded a post-doctoral fellowship from the Japanese Society for the Promotion of Science, and worked at the Shimoda Marine Research Center at the University of Tsukuba, Japan. Kirsty then returned to New Zealand and the Cawthron Institute, where she now leads the molecular component of the Safe New Zealand Seafood Programme, funded by the Ministry of Business, Innovation and Employment. She also works on projects under the NIWA-funded Coasts and Oceans Research Programme (Marine Biosecurity, core funding). In 2014 Kirsty was awarded a sought-after Marsden Fund Fast-Start Award grant to lead a new research projecting investigating species' adaptation to climate change.
Our lakes' health: Past, present, future
New Zealand's lakes are nationally significant freshwater bodies that provide critical ecosystem services and hold high cultural importance. Water quality and ecological integrity, particularly in lowland lakes, are deteriorating at an accelerating rate. Despite the drivers of ecosystem health decline being well understood, attempts to restore lakes often have mixed success. Even after release from key drivers of degradation (e.g. invasive species or nutrient inputs), feedback processes continue to hamper recovery to desirable states. In this talk, I will (1) outline the current state of knowledge on the health of New Zealand's > 3,000 lakes, (2) describe the contrasting approaches used and issues involved with trying to restore New Zealand lakes, and (3) highlight some of the recent science advances developed under the government-funded project 'Enhancing the health and resilience of New Zealand lakes' that aim to enhance knowledge on lake health and improve restoration success.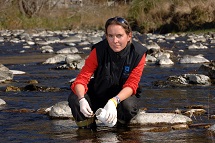 Dr Susie Wood is a senior scientist at the Cawthron Institute and a senior research associate at Waikato University.She is passionate about protecting and improving New Zealand's water quality and aquatic ecosystem integrity. Her specialist areas of research include phytoplankton and cyanobacteria ecology and toxin production, and the use of molecular techniques to monitor and understand organisms in aquatic systems.
FREE PUBLIC EVENT - register to gaurantee your seat
Views expressed at this event may not reflect those of Royal Society Te Apārangi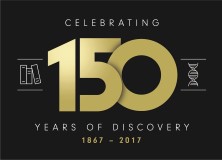 ORGANISATION
Royal Society Te Apārangi
VENUE/DATE
Suter Theatre 208 Bridge Street, Nelson
6:30pm Mon 30 October, 2017 - 8:00pm Mon 30 October, 2017
---