Chief Executive Update
Learning from Others - From time to time, the Society sees the benefit in visiting other similar bodies to see what we can learn.
Recently, I accompanied President, Professor Wendy Larner during visits to the five Australian academies, and their umbrella body, the Australian Council of Learned Academies (ACOLA). Interestingly, their academies are relatively young – all established in the last 75 years. Over there, the six State-based Royal Societies, which date from the early 1800s and still run learned society activities, were never built on as the base for forming the national academy or academies.
Strategic issues across the Tasman are remarkably similar – concerns with how to use social media to connect with a wide diversity of people, how to ensure that early career researchers have reasonable prospects of a stable career, and how to embrace diversity. One area where our colleagues do want to learn from us is how to embrace all forms of knowledge systems.
Of particular interest was to observing the different culture and processes that arise through having more specialised academies – those for medical and health sciences and for technology and engineering have quite different cultures to that for science. Of course, the culture for humanities is different again. One of the disadvantages of five separate academies is that they have to collaborate to undertake cross-disciplinary expert advice work, and thus do much of this through the umbrella body ACOLA. In our smaller country with a multi-disciplinary academy, we undertake such advice projects with relative ease. However, there is also a warning for us – if we ignore what are valid different perspectives across the different domains of intellectual endeavour and take a one size fits all approach to measuring excellence then we are not being true to our responsibility of being open across all domains and knowledge systems in Aotearoa New Zealand.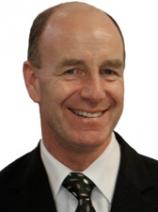 Andrew Cleland - Chief Executive Royal Society Te Apārangi
Royal Society Te Apārangi: 28 September