News
Published 9 July 2018
Arts + Climate Innovation Roadshow: let creativity help with communication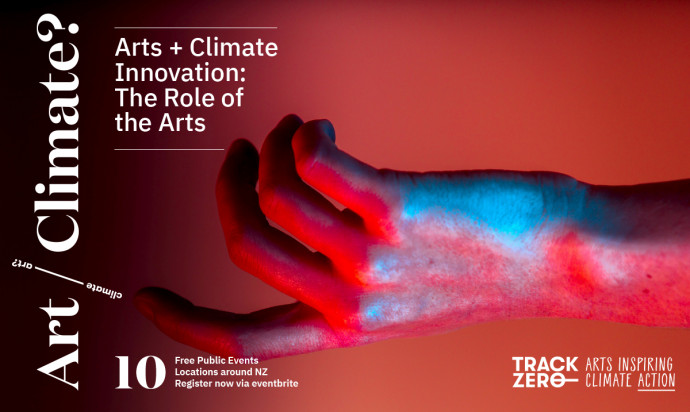 Do the arts have an essential role to play in inspiring action on climate change? Join the conversation, hear the latest climate science, and witness exciting examples of artists already working in the climate change space.
Track Zero, in partnership with Royal Society Te Apārangi present the Arts and Climate Innovation Roadshow, where climate scientists Professors James Renwick and Tim Naish, along with facilitator Sarah Meads, travel to 10 locations from late July to early November, for a two-hour interactive presentation exploring the role that arts can play in stimulating climate innovation and action, and how they can co-create with science.
Human-induced climate change is affecting our food, livelihoods, security and accordingly, our very existence. The Paris Agreement aims to keep temperature rise this century well below 2°C and drive efforts to limit the increase to 1.5ºC. To reduce our dependence on fossil fuels and unleash a step-change in our response to climate change, we need a deep cultural shift.
Each location offers a chance to hear the latest in climate science as well as input from Track Zero Founder, Sarah Meads, on what agencies are helping to shift Aotearoa into becoming a low emissions, carbon-neutral society. Additionally, a selection of local artists and talent working within the climate space will be participating, and they will help to connect their own local knowledge and expertise in each community.
Arts + Climate Innovation Roadshow
Dunedin | Dunedin Fringe Festival - register for Dunedin
Monday 30 July, 5.30pm
Nelson | The Suter Art Gallery - register for Nelson
Sunday 5 August, 2.00pm
New Plymouth | Govett-Brewster Art Gallery - register for New Plymouth

Sunday 12 August, 2.00pm
Hastings | Hastings Community Arts Centre - register for Hastings
Sunday 19 August, 4.00pm
Tauranga | Tauranga Art Gallery - register for Tauranga
Monday 20 August, 6.00pm
Hamilton | Waikato Museum Te Whare Taonga o Waikato - register for Hamilton
Thursday 30 August, 6.00pm
Christchurch | Christchurch Art Gallery Te Puna o Waiwhetu - register for Christchurch
Wednesday 31 October, 6.00pm
Porirua | Pataka Art + Museum - register for Porirua
Sunday 4 November, 1.00pm
Whāngārei | Venue TBA - register for Whangarei
Monday 12 November, 6.00pm
Auckland | Auckland Museum - register for Auckland
Tuesday 13 November, 6.00pm
All are welcome, however, this series will be of particular interest to artists, curators, producers, directors, art lovers, art funders, along with representatives from national, regional and local art institutions, organisations and trusts. It is run by Track Zero in partnership with Royal Society Te Apārangi and local art organisations. These events are free to attend but have limited seating so please RSVP to guarantee your seat(s) by registering by following the links above.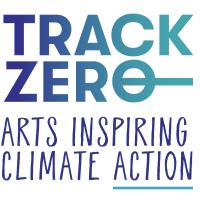 Source: Track Zero | Royal Society Te Apārangi