Opportunities for using Te Reo Māori
Free online PLD webinar
22 November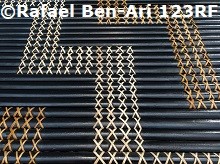 Professor Rangi Matamua, a lecturer in the Faculty of Māori and Indigenous Studies at Waikato University, and Greta Dromgool from the Science Learning Hub will share ways to incorporate te reo Māori alongside teaching science. 
The importance of te reo Māori in the classroom is highlighted in New Zealand teaching standards and government education strategies such as Ka Hikitia and Tau Mai Te Reo.
This webinar, will explore the potential opportunities for using Māori language when teaching the New Zealand science curriculum and share understanding of why we would do this and what it might look like.
Acknowledging we will all be at different stages in our journey with te reo Māori, quality resources and teaching strategies will be shared and adaptable to a range of contexts.
This session will be valuable for primary and secondary school teachers including both English medium and kura kaupapa.
SPEAKER
Professor Rangi Matamua and Greta Dromgool
ORGANISATION
Science Learning Hub
VENUE/DATE
Free online professional development webinar
4:00pm Thu 22 November, 2018 - 4:45pm Thu 22 November, 2018
---