Seaweek - Kaupapa Moana 2020
New Zealand's annual national week celebrating the sea.
29 February-8 March 2020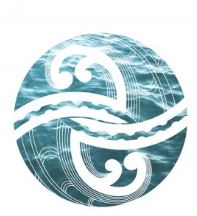 Hosted by the NZ Association for Environmental Education (NZAEE), Seaweek focuses on learning about the ocean because it is so important to all our lives, no matter how far we may be from it!
The 2020 theme is:Connecting With Our Seas
The whakatauki is:
Ko au te moana, ko te moana ko au – I am the sea, the sea is me.

To see what is happening in your region for Seaweek 2020 –check out the What's On pages. Events will be uploaded as they are received.
ORGANISATION
NZ Association for Environmental Education (NZAEE)
VENUE/DATE
New Zealand
12:00am Sat 29 February, 2020 - 12:00pm Sun 8 March, 2020
---