Techweek 2019
20-26 May. Getting students engaged with science and technology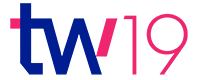 New Zealand's technology and innovation sectors are growing rapidly, and Techweek fosters that growth by providing the national ecosystem with a week-long opportunity for connection and cross-pollination, using an independent platform to amplify New Zealand's unique and inspiring innovation stories to the world.
The Techweek19 School Series is free. and contains events for children of all ages. It is focussed on inspiring children and building critical skills.
With daily webcast events, the programme for the week also includes local events featuring role models from the tech sector and hands-on activities to get your students engaged with science and technology.