Whakaotirangi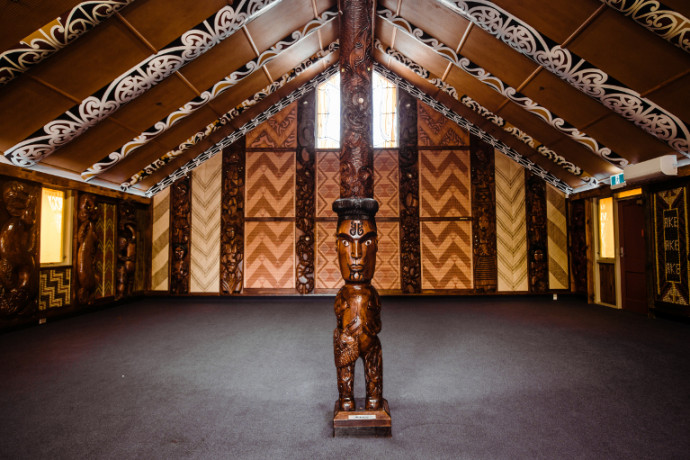 Pre-1400 experimental gardener
When Māori first came to New Zealand they brought seeds of important plants with them to test for food and medicinal use in the new, colder land. Both Tainui and Te Arawa traditions speak of one woman who carried out this important task: Whakaotirangi (depicted above in the Ōtāwhao marae), one of New Zealand's first scientists, whose name means "completion from the sky".1

Tainui tradition holds that Whakaotirangi landed in the Waikato at Kawhia, but in experimenting with her plants moved over the hill to Aotea. There she built a garden she called Hawaiki Nui, where native medicines still grow today. Kūmara, quite unsuited to New Zealand's climate, needed new growing methods – one such discovery was that leaving the plants in the frost gave them a characteristic sweet and sour taste. When European ethnographers asked Māori about their tribal traditions, they tended to question men; colonisation diminished Whakaotirangi's fame as a heroine over time.2
Image: The carving of Whakaotirangi in the Ōtāwhao marae. Source: TWoA - Te Ipurau photographer Trina Edwards.
References:
1. Tom Roa, personal communication, 31 July 2017.
2. Diane Gordon-Burns and Rawiri Taonui, 'Whakaotirangi: A Canoe Tradition', He Pukenga Korero 10, no. 2 (2013).
This profile is part of the series 150 Women in 150 Words that celebrates women's contributions to expanding knowledge in New Zealand, running as part of our 150th Anniversary.