ECR Masterclass Recap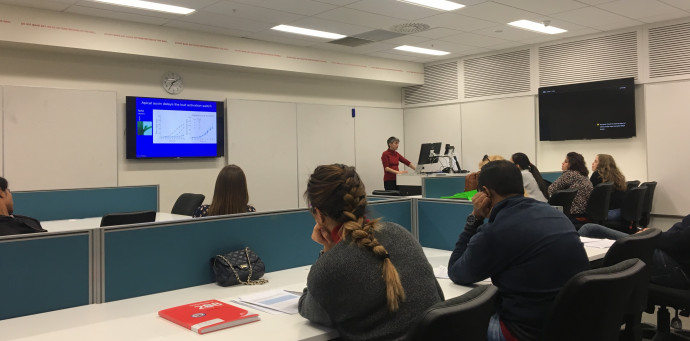 This Masterclass was a rare opportunity to engage first hand with a world-leading figure in plant biology, Professor Dame Ottoline Leyser DBE FRS, Univeristy of Cambridge, Director of the Sainsbury Laboratory.
This Masterclass was open to all Early Career Researchers in this field and a broad range attended from Universities and CRI's. Royal Society Te Apārangi would like to thank those who participated in the event.
The Masterclass had an open format, focussing on three key discussion papers. Dame Ottoline facilitated open conversation and debate, encouraging a broad range of perspectives. She stressed the importance of interdisciplinary research and emphasised that ECRs should be making connections outside of their fields. There are no expectations that researchers will be experts in everything and interdisciplinary collaboration is central to her research.
This is the first time that Royal Society Te Apārangi has run a Masterclass and we look forward to creating similar ECR opportunities in the future. This event was run in conjunction with the 2019 New Zealand Rutherford Memorial Lecture, proudly presented by Royal Society Te Apārangi in partnership with The Royal Society, London, and with thanks to Auckland Museum Institute.
More about the Royal Society Te Apārangi ECR Forum
To stay up to date the ECR opportunities and events subscribe to the mailing list or join as a Professional ECR member of Royal Society Te Apārangi.
Dame Ottoline Leyser
On interdisciplinary research
It's a term we hear a lot about but it is vital to the research I do. Modelled approaches are the centrepiece of the way my team works and thinks ...using maths to derive the intuition from the biology.