Powering Potential 2019
8 teams, 8 mentors, 8 questions - 40 talented secondary students share their innovative solutions to some of the big questions facing both science and technology industries.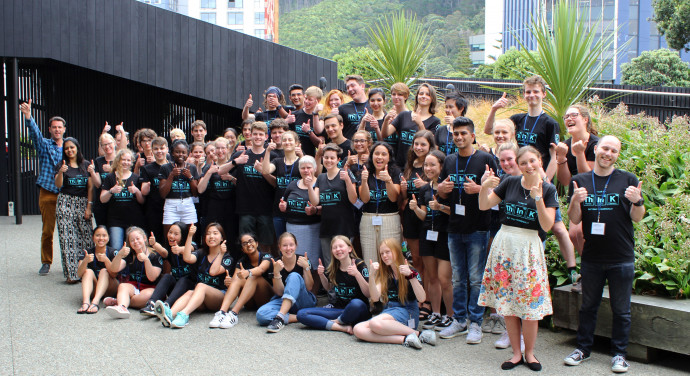 Powering Potential is an opportunity that brings together tauira students from across Aotearoa to collaborate, research and offer solutions to significant issues. Mentored through the process by a kaipūtaiao scientist, students are given only two days before they have to compile their findings into a formal presentation.
Nau mai haere mai, come along and listen to what the researchers of tomorrow have to say on the major issues of today!
Following these presentations, you are welcome to join us for whakawhanaungatanga, a meet and greet with the students and mentors over canapés and refreshments.
Powering Potential is hosted by Royal Society Te Apārangi in conjunction with the Ministry of Business, Innovation and Employment (MBIE) and Freemasons New Zealand.
ORGANISATION
Royal Society Te Apārangi
VENUE/DATE
11 Turnbull St Thorndon, Wellington, Wellington 6011
5:00pm Wed 18 December, 2019 - 7:30pm Wed 18 December, 2019
---