Chief Executive Update
The Prime Minister recently announced the appointment of Professor Juliet Gerrard FRSNZ to the role of Prime Minister's Chief Science Advisor (PMCSA). The Society is delighted that the new government has continued the role.
It signals an ongoing commitment to evidence-informed policy, supported by the departmental science advisor network established by Sir Peter Gluckman FRS FRSNZ, in line with best international practice. Professor Gerrard was elected a Fellow of Royal Society Te Apārangi for distinction in research in 2012. She will succeed Professor Sir Peter on 1 July 2018, at a time when Sir Peter's work on methamphetamine contamination has highlighted the vital importance this advisory function plays.
The Society's and PMCSA's roles in providing expert advice are complementary. The Society identifies issues and brings together panels of experts to independently assess and synthesise multi-disciplinary evidence on important emerging issues which have implications for New Zealanders, such as climate change and new gene editing technologies. The Society also produces succinct summaries of the research evidence on topical issues such as Sugar and Health, and Anti-Microbial Resistance, where there is an opportunity to raise awareness and demystify the science, especially for the public. From time to time the Society collaborates with the PMCSA on government-commissioned work relevant to specific policy issues, for example, on fluoridation of water and the health risks of asbestos, where the Society's role is to independently appoint an appropriate panel of experts from its networks. The Society works with the departmental science advisors network to socialise its advice within government.
We look forward to working with Professor Gerrard in her new role, and continuing our liaison with the departmental science advisors.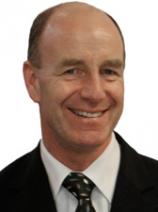 Andrew Cleland - Chief Executive Royal Society Te Apārangi
Royal Society Te Apārangi: 25 April