Chief Executive Update
Member and Fellow update | Proposed revision of our Code of Professional Standards and Ethics.
Last week we released for consultation a proposed revision of our Code of Professional Standards and Ethics (see notice reproduced later in this newsletter). I encourage you to participate in the consultation and engagement process to further develop the Code.
Not only does the Code set the bar for what we expect of members, but it also is the point of reference for good research practice in Aotearoa New Zealand. Such codes represent implied social contracts between us, the research and scholarly community, and all other people who are potentially or actually affected by our endeavours. Societies change their values over time, and Codes must move to reflect those values. In the twenty or so years since our Code was established in the late 1990s there have been significant changes in citizens' values in regard to the environment, what is cultural harm, informed consent and managing data.
Also, during that time the Society has moved from a relatively passive approach to the Treaty of Waitangi to an active partnership with the Māori research community, acknowledging the need for co-design and participatory delivery of research with affected communities. These changes are reflected in the proposed Code.
Of course, such Codes are living so we can expect further evolution in the future, but for now we ask for your help to better create a Code we can be proud of as the present day research and scholarly community of Aotearoa New Zealand.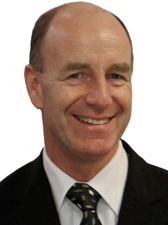 Andrew Cleland - Chief Executive Royal Society Te Apārangi
Royal Society Te Apārangi: 20 March