Chief Executive Update
Chief Executive Andrew Cleland reflects on opportunities in 2019 and the strides we are making towards a more diverse Society.
The years 2017-2019 are proving to be momentous years for the Society. Last year we celebrated 150 years since the Society began, and now in 2018 we are celebrating the 125th anniversary of woman's suffrage. Then in 2019 we will celebrate 100 years since the induction of the first 20 Fellows of the Society. That event happens to coincide with the year of Tuia Encounters 250 – a national event commemorating the arrival of the Royal Society of London-sponsored scientific expedition to the South Pacific by James Cook and Tahitian Chief, Tupaia on the Endeavour. The commemoration frames the meeting of two cultures and knowledge systems, from which has evolved the Aotearoa New Zealand of today.
Whilst we are not a descendant of the Royal Society of London (indeed we did not change our name from the New Zealand Institute to the Royal Society of New Zealand until the 1930s), we do want to use these unique dates to progress our role in serving the nation. To this end, we are considering ways to engage our Honorary Fellows and Fellows in the Fellowship Centenary Initiative. In February 2019 we will potentially induct a larger cohort of new Fellows as part of this initiative. The Fellowship Centenary Initiative aims to increase the diversity of the 2019 new Fellows cohort, with a particular focus on growing the number of women and Māori Fellows. We are delighted that in 2018 38% of our Fellowship and Award nominations are female, up from 26% in 2017. There are also more nominees who identify as Māori. So early indicators are positive.
In addition, for 2019, we are developing projects with potential partners which will improve public understanding of all relevant knowledge systems in this country. Lastly, we have decided to theme our Research Honours celebration around diversity, and we are grateful that many of our traditional sponsors for that event have agreed to this year support us in that theme. So all in all, these are great opportunities for us to aspire to.
He waka eke noa
A vehicle upon which everyone may embark.
This whakataukī reminds us that our goals cannot be achieved unless we all work together and speaks of whakatau welcoming.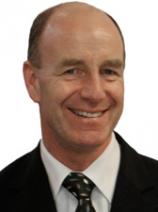 Andrew Cleland - Chief Executive Royal Society Te Apārangi
Royal Society Te Apārangi: 25 April