Emeritus Professor Robert Hannah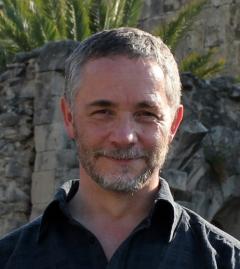 Robert Hannah joined the Rutherford Foundation selection panel in 2019 and the Rutherford Discover Fellowship Humanities and Social Sciences panel in 2018. He previously served as chair of the Marsden Fund Humanities panel from 2012 to 2017, and was previously a member of this panel in 2002-2004. He is Emeritus Professor at the University of Waikato, where he was Dean of Arts and Social Sciences. Previously he was a member of the Classics Department at the University of Otago, where he gained a personal chair and served as Associate Dean of Research within the Division of Humanities. He is a Fellow of the Royal Society of New Zealand, a Fellow of the Society of Antiquaries of London, and has been a Fellow at the Institute of Advanced Studies in the University of Durham. He is Honorary Curator of the Classical Collections at the Otago Museum, and is an auditor for the Academic Quality Agency for New Zealand Universities.
Robert's major publications include the books Greek and Roman Calendars: Constructions of Time in the Classical World (London 2005), and Time in Antiquity (London 2009), the latter a product of a Marsden Grant and as a result of which he has appeared on the History Channel. Under another Marsden Grant he has recently surveyed ancient Greek temples in the Mediterranean as part of an exploration of the reasons why the ancient Greeks and Romans situated their cult sites as they did in the natural and built environments. Robert has also co-edited a volume of essays on Alexander the Great (Claremont 2009), and has co-authored a catalogue of the Greek, Roman and Islamic lamps in New Zealand museum collections (Sydney 2013). He is currently working on a book on Time, Eternity and the Afterlife in Antiquity and the early Middle Ages.