News
Published 23 November 2020
The 2020 RHT Bates Postgraduate Scholarship has been awarded to Magdalena Urbanska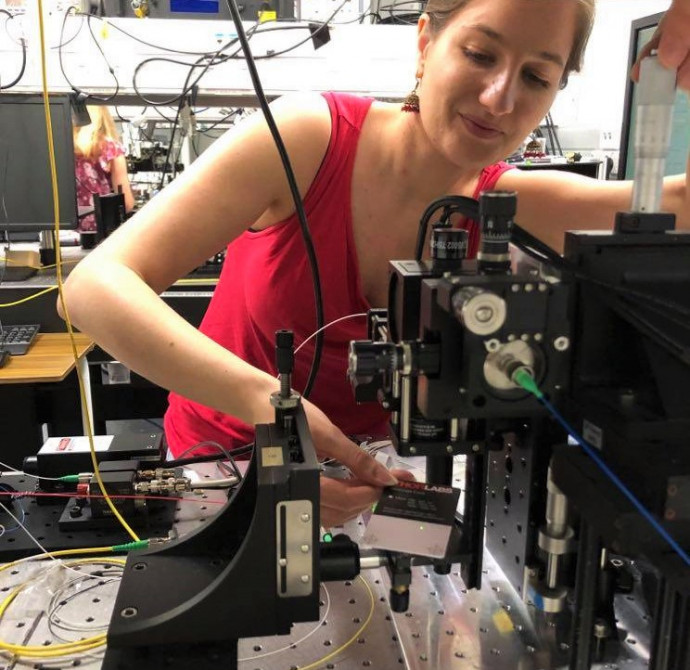 This scholarship will support Magdalena's PhD project at the University of Auckland. She is working to create an all-optical method to examine the vitreous humour as the key to stopping eye diseases.
Q: What led you to your research topic?
A: I wanted to study physics for my PhD. I also wanted my study to directly contribute to the development of medicines that would help to improve people's lives. I aim to understand the hidden nuances of physics that describe the way everything interacts with each other. My PhD project gives me the opportunity to use this knowledge to provide better tools for medicine to fight against different diseases.
In my research, I aim to develop a non-invasive all-optical imaging technique to track minor alterations to the eye stiffness by mapping elastic parameters inside the eye, which have its part in finding ways to halt, and when possible slow down the progression of different eye diseases before they irreversibly deteriorate our eyesight. This research is important to me since millions of people every year become completely or partially blind due to eye-related diseases.
Q: What or who have been your key motivations along the way?
A: The promise of being able to apply my research and change something in the world has kept me going through my studies. This motivation has of course lessened over the year as I realise now that change is not so easy, but great inventors like Nikola Tesla remind me how important it is to just pursue your passion no matter what. Even when we sometimes don't succeed we should keep trying, because we might succeed the next time.
Q: What impact do you hope your study has on Aotearoa New Zealand?
A: I hope that my research improves the way we study the eye and that it one day leads to early detection of different eye diseases, which would in turn improve the quality of people lives - starting in Aotearoa.

Q: What does this scholarship mean to you?
A: I feel that this scholarship is an acknowledgement that what I'm doing is important, and that there are people who care about this research.
It has also been very motivating - which is crucial in the last year of your PhD.
About the RHT Bates Postgraduate Scholarship
This is a study award of $6,000 for a PhD in the Physical Sciences and Engineering in a New Zealand university.
Source: Royal Society Te Apārangi