News
Published 6 November 2019
2020 RHT Bates Scholarship awarded to Abi Thampi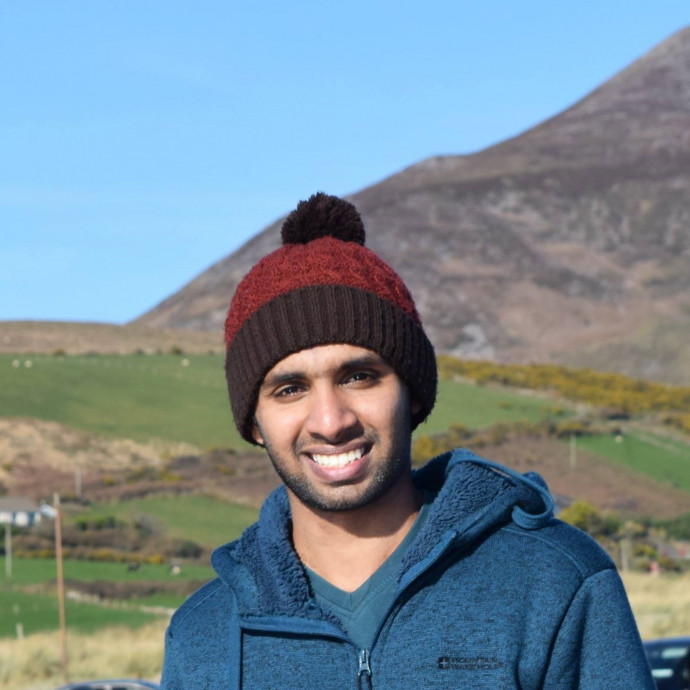 Abi Thampi, a PhD student in the Department of Physics at the University of Auckland, has been awarded the 2020 RHT Bates Scholarship.

Abi has been awarded the scholarship for his research to develop classification models to measure the quality of meat non-invasively in real time and to detect different types of cancer cells in skin.
The field of non-destructive evaluation and testing comprises many different techniques and approaches. One of these techniques, optical coherence tomography (OCT), enables a fast, purely optical, non-invasive, contact-less and high-resolution imaging of subsurface features at a level of only a few microns. It could be described as a light-based version of ultrasound imaging.
His research aim is to develop classification models for Polarisation Sensitive Optical Coherence Tomography (PS-OCT) that can determine the quality of meat by being able to measure key quality parameters of muscle fibres, such as the percentage of intramuscular fat.
He also seeks to develop predictive models to detect three different types of basal cell carcinoma cancer in skin at its early stages.
About the RHT Bates Scholarship
This scholarship was established by Royal Society Te Apārangi in memory of Professor Richard Bates FRSNZ to support interdisciplinary research.
Source: Royal Society Te Apārangi