News
Published 31 May 2022
2021 Prime Minister's Science Prizes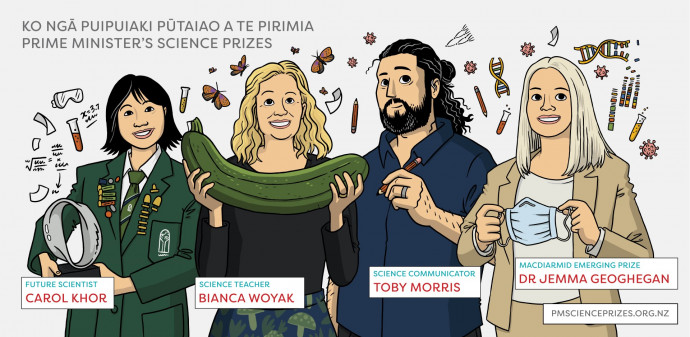 Credit: Toby Morris
The latest Ko Ngā Puipuiaki Pūtaiao a Te Pirimia Prime Minister's Science Prize winners have been announced at an event in Te Whanganui-a-tara Wellington today.

The five prizes recognise the impact of science on New Zealanders' lives, celebrate the achievements of current scientists and encourage scientists of the future.


Photo gallery: View photos from the event

2021 TE PŪIAKI PUTAIAO MATUA A TE PIRIMIA SCIENCE PRIZE
Awarded to an individual or team for a transformative scientific discovery or achievement, which has had a significant economic, health, social and/or environmental impact on New Zealand and/or internationally.
---
The premier award for science that is transformational in its impact and comes with $500k prize money, Te Pūiaki Putaiao Matua a te Pirimia Science Prize, has been awarded to the Neonatal Glucose Studies Team for multidisciplinary research for preventing brain damage in newborns by diagnosing, treating and preventing blood sugar imbalance in babies.
The Neonatal Glucose Studies Team, led by Distinguished Professor Dame Jane Harding FRSNZ, has spent more than twenty years researching the effects of high and low blood sugar on babies' brain development. Approximately 30% of all New Zealand newborns, or 12,000 babies a year, are born at risk of low blood sugar. The multidisciplinary team brings together expertise in neonatal care and development, bioengineering, psychology, education and vision science. Together, they have shown that low blood sugar in newborns can lead to brain injury and have developed new, non-invasive diagnostic and treatment methods to prevent this from occurring. Their research in this area has changed practice around the world, saving millions of healthcare dollars and leading to the development of, and investment in, new, patented commercial products. Most importantly, their research has improved the lives of mothers and babies around the world by reducing admission to intensive care, improving breastfeeding, and reducing the occurrence of brain injuries in newborn babies.
The members of the Neonatal Glucose Studies Team are:
Distinguished Professor Dame Jane Harding FRSNZ, Neonatologist, University of Auckland
Dr Jane Alsweiler, Neonatologist, University of Auckland
Distinguished Professor Geoff Chase FRSNZ, Bioengineer, University of Canterbury
Dr Richard Edlin, Health Economist, University of Auckland
Gregory Gamble, Statistician, University of Auckland
Dr Deborah Harris, Neonatal Nurse Practitioner, Te Herenga Waka – Victoria University of Wellington
Associate Professor Christopher McKinlay, Neonatologist, University of Auckland
Jenny Rogers, Follow-up Team Leader and Kaiarahi, University of Auckland
Professor Benjamin Thompson, Vision Scientist, University of Waterloo, Canada
Dr Philip Weston, Neonatologist, Waikato District Health Board
Professor Trecia Wouldes, Developmental Psychologist, University of Auckland
Read media release on Neonatal Glucose Studies Team.



2021 TE PUIAKI KAIPŪTAIAO MAEA MACDIARMID EMERGING SCIENTIST PRIZE
Awarded to an outstanding emerging scientist who has had their PhD or equivalent qualification conferred within the last eight years.
---
Dr Jemma Geoghegan, one of the scientists behind New Zealand's COVID-19 genome sequencing programme, has won the Prime Minister's Te Puiaki Kaipūtaiao Maea MacDiarmid Emerging Scientist Prize that comes with prize of $200,000.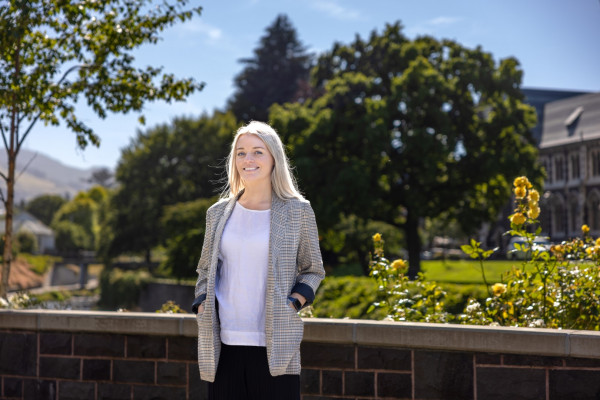 Jemma is a Rutherford Discovery Fellow based at the University of Otago and an Associate Scientist at the Institute of Environmental Science and Research (ESR). As a researcher who is fascinated by how viruses evolve and spread, Jemma was ideally placed to help with New Zealand's COVID-19 response. In 2020, Jemma helped to establish genome sequencing of COVID-19 cases in New Zealand through collaboration with ESR. As the result of this programme, genomic sequencing has been used as a key tool for understanding and limiting the spread of COVID-19 in New Zealand and has been critical to New Zealand's public health response.
Jemma's broader research aims to better understand why and how viruses jump to new hosts in the first place, and to expand knowledge of the true diversity of viruses that exist in nature. She has worked on various diseases infecting, for example, wildlife and domestic animals, as well as humans. Jemma's work has identified that biological features of viruses could predict human-to-human transmissibility. She has also shown that while many viruses seem to co-diverge with their hosts – overall 'host jumping' plays a much greater role in shaping virus evolution than previously thought. Jemma combines genomic and epidemiological data to uncover important insights into the spread of infectious disease within populations and her research is highly cited and influential.
Read media release on Jemma's win.



2021 TE PUIAKI WHAKAPĀ PŪTAIAO SCIENCE COMMUNICATION PRIZE
Awarded to a practising scientist who can demonstrate an interest, passion and aptitude for science communication and public engagement, or to a person who has developed expertise in public engagement and communication of complex scientific or technological information to the public.
---
Cartoonist and illustrator Toby Morris has won the Prime Minister's Te Puiaki Whakapā Pūtaiao Science Communication Prize for his illustrations that have conveyed complex information about the COVID-19 pandemic and have reached a global audience. This award comes with $75,000.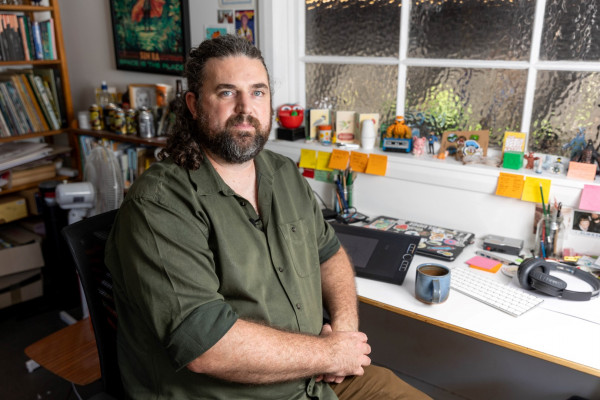 Toby, Group Creative Director at the Spinoff, is a big believer in the power of illustration to convey complex messages. Over the past two years, Toby has produced some of the most effective science communication on COVID-19 seen anywhere in the world, helping New Zealanders understand the science behind the pandemic and compelling us to look after each other. The cartoons and animated graphics that came out of Toby's collaboration with Dr Siouxsie Wiles MNZM have played a huge role in New Zealand's COVID-19 pandemic response and the Prime Minister used these graphics to explain key concepts in her daily briefings, while local community health providers worked with Toby to create translations of his work into Te Reo Māori, Samoan, Tongan, Mandarin, Punjabi and many other languages. These graphics were all released with a Creative Commons license allowing reuse, and many went viral and were repurposed around the world. Daylight Creative, a creative studio of illustrators, animators, writers and producers Toby leads, now works with the World Health Organization and their explainer graphics and animations are reaching a truly global audience, with some of their videos watched upwards of 50 million times.
Read media release on Toby's win.



2021 TE PUIAKI KAIWHAKAAKO PŪTAIAO SCIENCE TEACHER PRIZE
Awarded to a registered teacher kaiako who has been teaching science, mathematics, technology, pūtaiao, hangarau or pāngarau learning areas of the New Zealand curriculum to school-age children in a primary, intermediate or secondary New Zealand registered school or kura kaupapa.
---
Burnside Primary School kaiako Bianca Woyak has won the Prime Minister's Te Puiaki Kaiwhakaaho Putaiao Science Teacher Prize for her success in engaging her students' enthusiasm in science with a wide range of local topics taught outside the classroom, encouraging them to embrace sustainability and to be kaitiaki in their community. This award comes with a prize of $150,000.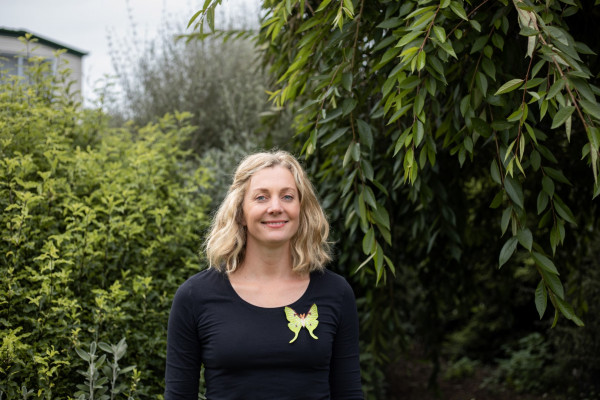 Bianca is a specialist science teacher for all year levels at Burnside Primary School. In this role, she shares her passion for ecology and mātauranga Māori with students and other educators. She has led school activities in a large number of topics, including water-testing, riparian planting, flax weaving, beekeeping, citizen science projects, waste management, bird monitoring, predator trapping and tracking and growing food. In addition, the students are growing native trees to be replanted in Christchurch's redzone and with the help of 'Bug Man' Ruud Kleinpaste and butterfly specialist Brian Patrick, they created a special habitat at their school and reintroduced the Boulder Butterfly, which is endemic to Canterbury but rare in the region due to habitat loss.
Bianca's "hands on" approach to real-world learning is providing all students with opportunities to shine and to develop a wide range of observational, analytical, and practical skills. Her teaching has led to huge improvements not only in science learning outcomes, but also in other curriculum areas. Most importantly to Bianca, the students now feel empowered, knowing they can make a real difference to their local community and environment.
Read media release on Bianca's win.



2021 TE PUIAKI KAIPŪTAIAO ĀNAMATA FUTURE SCIENTIST PRIZE
Awarded to a secondary school tauira student for outstanding achievement in carrying out a practical and innovative science, mathematics, technology or engineering project.
---
Carol Khor, a Year 13 student at Burnside High School in Christchurch, has won the Prime Minister's Te Puiaki Kaipūtaiao Ānamata Future Scientist Prize for her research into improving drug treatment for skin cancer. The award comes with $50,000 to put towards her tertiary studies.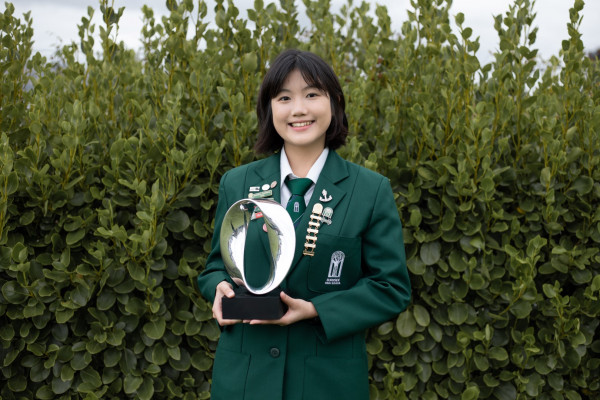 Melanoma is the most deadly form of skin cancer and New Zealand leads the world in rates of skin cancer with up to 3,000 people diagnosed with melanoma each year in Aotearoa. Unfortunately, some melanomas can become resistant to the available drug treatment, so the treatment fails. Carol's research project investigated the synergistic effects of a cancer drug alongside a non-cancer therapy drug to treat melanoma. Her results show that this combination may reduce resistance to the cancer drug, and she continues to work with her mentors at the Centre for Free Radical Research at the University of Otago, Christchurch this year, as they work towards publishing the findings. Carol has demonstrated her understanding of the technologies used to test her ideas through problem solving and data analysis. She has had an incredible learning journey in a relatively short time, developing skills in culturing cancer cells and measuring cancer cell viability. The judges were particularly impressed with Carol's ability to respond to questions about her experimental design, statistical analysis and the background biology involved in this project.
Read media release on Carol's win.


Mō te Puiaki About the Prizes
Royal Society Te Apārangi is proud to be the Secretariat for The Prime Minister's Science Prizes. For more about the prizes see pmscienceprizes.org.nz
Source: Royal Society Te Apārangi