News
Published 6 October 2022
2022 Companions Ngā Takahoa a Te Apārangi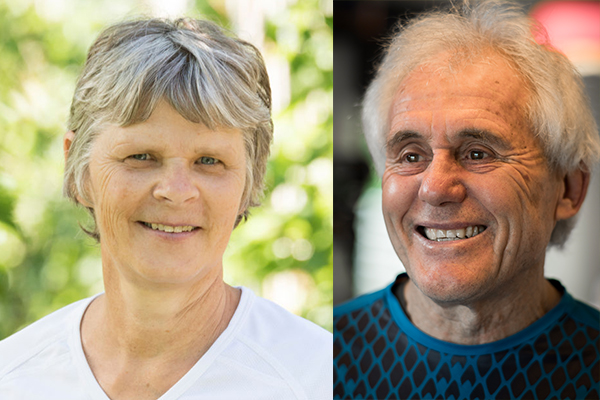 Dr Jill Stanley and Dr George Hooper
Today we announce Dr Jill Stanley and Dr George Hooper as new Ngā Takahoa a Te Apārangi Companions of Royal Society Te Apārangi.

This honour recognises outstanding leadership or eminent contributions to promoting and advancing humanities, science or technology in New Zealand.
Dr Jill Stanley
Dr Catherine (Jill) Stanley is Science Group Leader, Fruit Crop Physiology for Plant & Food Research. She is a leader in developing science, mentoring others and transferring knowledge that has contributed to the growth of the New Zealand and global horticultural sectors. Jill's research focuses on perennial crop physiology, primarily summerfruit, to improve fruit quality and tree productivity. Jill works in close collaboration with growers and industry bodies to ensure the science is applied and benefits the New Zealand horticulture sector.
Dr George Hooper
Dr R J (George) Hooper, Principal, Maidstone Associates Ltd, has shown outstanding leadership across the New Zealand energy and resource sectors and made major contributions to New Zealand's natural hazard research. His contributions are characterised by thought-leadership and communication on major engineering issues, and uniting stakeholders around new ways of doing things. His efforts have benefitted New Zealand and led to changes within the wider engineering profession.
Source: Royal Society Te Apārangi