News
Published 1 May 2023
2022 Prime Minister's Science Prizes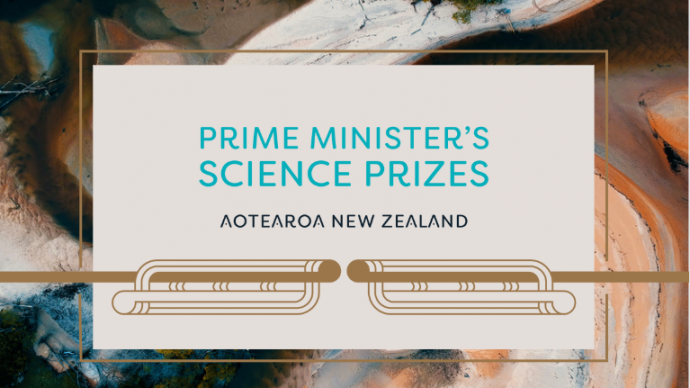 The latest Ko Ngā Puipuiaki Pūtaiao a Te Pirimia Prime Minister's Science Prize winners have been announced at an event in Te Whanganui-a-tara Wellington.

The five prizes recognise the impact of science on New Zealanders' lives, celebrate the achievements of current scientists and encourage scientists of the future.

---

2022 TE PŪIAKI PUTAIAO MATUA A TE PIRIMIA SCIENCE PRIZE
Awarded to an individual or team for a transformative scientific discovery or achievement, which has had a significant economic, health, social and/or environmental impact on New Zealand and/or internationally. This prize comes with $500k prize money.
---
The premier award for science that is transformational in its impact, Te Pūiaki Putaiao Matua a te Pirimia Science Prize, has been awarded to the National Institute for Stroke and Applied Neurosciences (NISAN), led by Professor Valery Feigin FRSNZ, Professor of Epidemiology and Neurology at Auckland University of Technology with co-investigators Professor Rita Krishnamurthi, Dr Alexander Merkin and Balakrishnan Nair.

Professor Feigin and his team have spent more than 40 years uncovering the epidemiology of stroke and associated conditions and developing digital tools for patients and clinicians to reduce stroke risk worldwide.
Their work has led to the insight that stroke has become the second leading cause of death and of disability in the world. New Zealand has an unexpectedly high level of stroke incidence (fourth highest in the OECD) and Māori and Pacific people have two or three times greater risk compared with New Zealand Europeans.
The team has developed two world-first digital tools to assist people to lower stroke risk. The mobile app Stroke Riskometer calculates a person's stroke risk and guides them how to reduce it, and PreventS-MD, provides the same information via desktop computer software for clinicians to use during consultations, and is soon to be adopted by Te Whatu Ora – Health NZ Waitematā and then across New Zealand.
Stroke is perceived as a disease of the elderly, but more people under 65 are having strokes due to an accumulation of contributing lifestyle factors and its important people know about the risks early, says Valery as stroke is highly preventable.
Read media release on NISAN team's prize.

2022 TE PUIAKI KAIPŪTAIAO MAEA MACDIARMID EMERGING SCIENTIST PRIZE
Awarded to an outstanding emerging scientist who has had their PhD or equivalent qualification conferred within the last eight years. It comes with a prize of $200,000.
---
Dr Jonathan Tonkin, Associate Professor at the School of Biological Sciences at Te Whare Wānanga o Waitaha University of Canterbury and a Rutherford Discovery Fellow, has won the Prime Minister's Te Puiaki Kaipūtaiao Maea MacDiarmid Emerging Scientist Prize.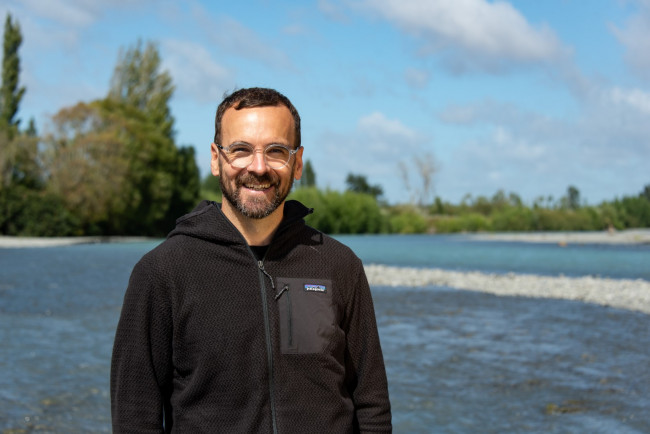 Jonathan has been recognised for his work developing new ways to forecast how biodiversity might respond to environmental threats, including the rapid changes occurring due to climate change.
The research aims to enable scientists to anticipate the outcomes of management interventions and identify the need to change management practices long before issues arise. It looks at the response of individual species and whole ecosystems, with the overall goal being to turn ecology into a more predictive science so that biodiversity can be protected for the future.
Read media release on Jonathan's win.



2022 TE PUIAKI WHAKAPĀ PŪTAIAO SCIENCE COMMUNICATION PRIZE
Awarded to a practising scientist who can demonstrate an interest, passion and aptitude for science communication and public engagement, or to a person who has developed expertise in public engagement and communication of complex scientific or technological information to the public. This award comes with $75,000.
---
The Prime Minister's Te Puiaki Whakapā Pūtaiao Science Communicator 2022 is Dr Dianne Sika-Paotonu, Associate Professor of Biomedical & Health Sciences-Immunology, and Associate Dean, Pacific, at the University of Otago, Wellington.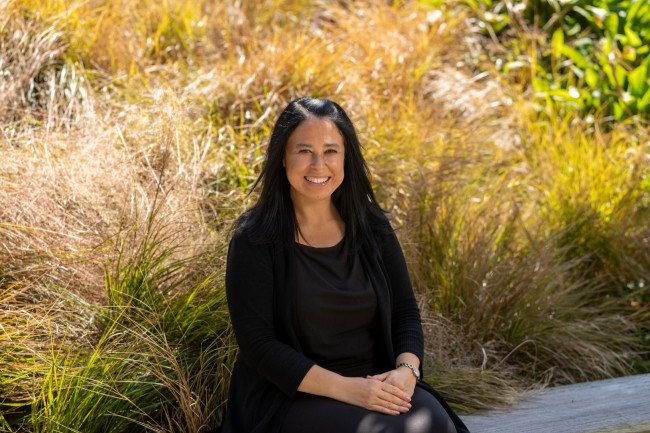 A leading voice during the Covid-19 pandemic explaining the technical aspects of immunology, vaccines, the SARS-CoV-2 virus and infectious diseases, Dianne contributed to more than 220 broadcast media stories and 1500 online and print media stories. She provided expert advisory to public health discussions on misinformation, and the importance of evidenced-based information.
Dianne has achieved breakthrough work on rheumatic fever and rheumatic heart disease, which disproportionately affect Pacific and Māori communities, and improved health outcomes in the Pacific region by engaging and educating communities and assembling multidisciplinary teams to address these health conditions.
Read media release on Dianne's win.



2022 TE PUIAKI KAIWHAKAAKO PŪTAIAO SCIENCE TEACHER PRIZE
Awarded to a registered teacher kaiako who has been teaching science, mathematics, technology, pūtaiao, hangarau or pāngarau learning areas of the New Zealand curriculum to school-age children in a primary, intermediate or secondary New Zealand registered school or kura kaupapa. This award comes with a prize of $150,000.
---
The Prime Minister's Te Puiaki Kaiwhakaako Pūtaiao Science Teacher 2022 is Doug Walker, Head of Science, St Patrick's College, Wellington.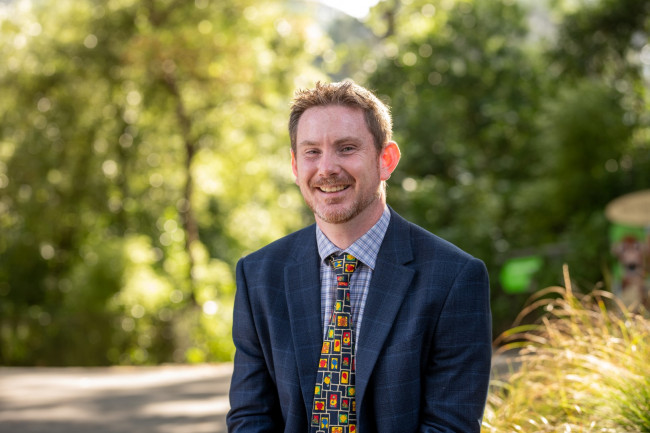 Doug engages students in science with innovative and often explosive experiments and found a way to encourage more students to take science and gain University Entrance at his school by introducing new general science subjects. The change resulted in 60 percent more senior students taking science following the 2017 initiative and many aspiring to achieve University Entrance.
Doug, who is President of New Zealand Association of Science Educators, has built a large online student following of his experiments and NCEA exam paper tutorials and established a network of teachers providing online classes for akonga throughout Aotearoa.
Read media release on Doug's win.



2022 TE PUIAKI KAIPŪTAIAO ĀNAMATA FUTURE SCIENTIST PRIZE
Awarded to a secondary school tauira student for outstanding achievement in carrying out a practical and innovative science, mathematics, technology or engineering project. The award comes with $50,000 to put towards tertiary studies.
---
The Prime Minister's Te Puiaki Kaipūtaiao Ānamata Future Scientist 2022 is Benjamin Smith, formerly of Onslow College, now studying at Te Herenga Waka – Victoria University of Wellington.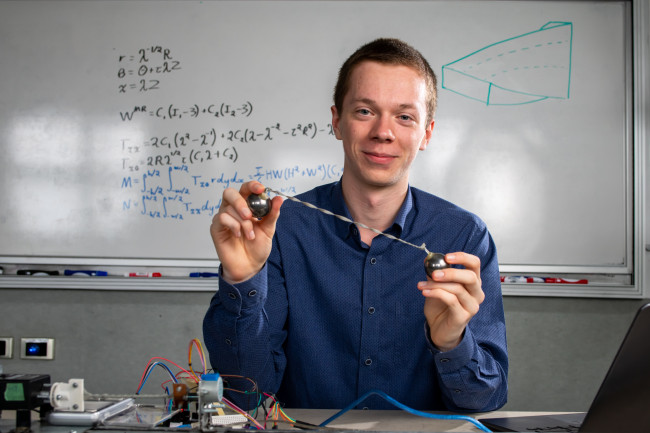 Benjy won the Prize for his research into mathematically modelling the behaviour of twisted elastic bands, knowledge that can be applied to many types of structural engineering.
Presented with a problem at a Young Physicists' Tournament while a Year 13 student, Benjy decided to investigate how elastic bands acted when twisted or stretched and built a device to measure the pull and resistance of elastic bands. He found that the current mathematical models used to predict measurements either don't work or are limited. This area of research applies to many structural engineering situations, such as bungee jumping and construction cranes. If we could predict the behaviour of these materials in order to prevent fatigue or breaking, it would be very advantageous, says Benjy.
Read media release on Benjy's win.


Mō te Puiaki About the Prizes
Royal Society Te Apārangi is proud to be the Secretariat for The Prime Minister's Science Prizes. For more about the prizes see pmscienceprizes.org.nz
Source: Royal Society Te Apārangi