News
Published 1 May 2018
Bee happy: EU bans neonicotinoid pesticide use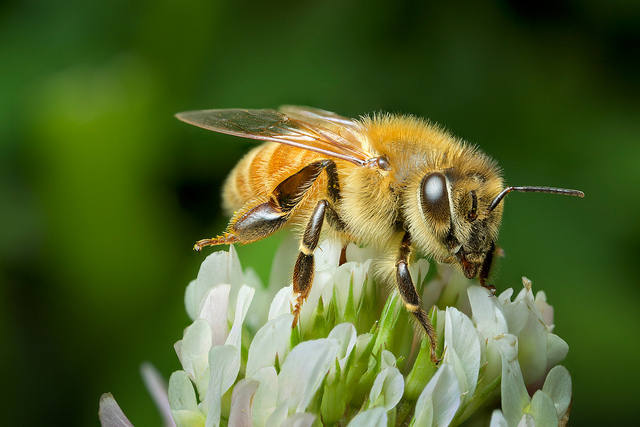 New Zealand honey bee on clover | Image by Andy Murray
The EU has announced a near-total ban on three insecticides now identified to be harmful to bees and other pollinators, which are commonly used for pest-control in New Zealand.
The European Commission (EU) voted over the weekend for a near-total ban of neonicotinoid use, as a major extension of the partial restrictions on use of the pesticide implemented in 2013.
The ban has caused some dissent among manufacturers and farmers who say science remains uncertain on the negative effects of neonicotinoids. Voting on the proposal was postponed numerous times as countries remained hesitant on their decision. However, the vote held last Friday saw a majority vote in favour of the ban, largely helped by the UK's decision to support the further restrictions.
Neonicotinoids are a class of insecticide, named due to their chemical relation to nicotine. Currently pesticides from this class are used in New Zealand to treat seeds and control seedling pests like the black beetle, Argentine stem weevil, and caterpillars and slugs.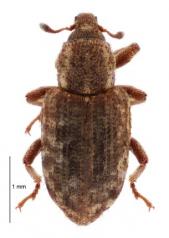 New Zealand's Environmental Protection Authority (EPA) has said that while it will monitor the decision made by the EU, our current restrictions on neonicotinoid pesticide use are working effectively to prevent non-target organisms' exposure to the insecticide.
Dr Fiona Thomson-Carter, EPA General Manager for Hazardous Substances and New Organisms says "While existing New Zealand rules around the use of neonicotinoids are working, there could still be instances where non-target organisms, like bees and insects are exposed to the insecticide."
Initially, neonicotinoids were globally praised for their low-toxicity impact on our pollinators due to the pesticide being buried in the soil with seed rather than sprayed into the air. Now the cumulative evidence, despite some studies conflicting, is beginning to point to a decline in pollinator populations due to neonicotinoid pesticide use.
Evidence of effects on pollinators from research on neonicotinoid clashed; with some researchers finding negative effects and others finding no effect. Initially this led to the belief that the pesticide posed negligible risk to honey bees.
Though neonicotinoids do not directly kill pollinators, some of the behaviours thought to be negatively affected are bees' ability to forage for nectar, to learn and remember where flowers are located, and to find their way home to the hive.
However, the withdrawal of neonicotinoids could impact on farmers and pest control in New Zealand as there are no ready alternatives. Current New Zealand rules already prohibit the spraying of insecticides in close proximity to hives and near crops with budding flowers that are popular with bees.
Mark McNeill, a scientist from AgResearch, commented that using neonicotinoids reduces nutrient leaching and carbon emissions. He also says that neonicotinoids are also less toxic to humans than organophosphate insecticides as well as playing a significant role in protecting pastures and crops from pests during the critical seedling stage.
Professor Peter Dearden from Genomics Aotearoa and the Bio-Protection Research Centre at the University of Otago points out that neonicotinoids are a key ingredient in Vespex, one of New Zealand's only defences against invasive wasps. New Zealand has the highest density of wasps in the world, which far outstrips the density of native birds in some forests.
"What is really needed in New Zealand is an understanding of the impacts of our use of insecticides on both agricultural and natural environments, as well as monitoring of residues from insecticides in groundwater and soil. With this data, we could make informed decisions on the costs and benefits of insecticides" says Professor Dearden.
"Alternatives to insecticides exist, many of them researched by New Zealand's Bio-Protection Research Centre, but to stop the use of insecticides completely would raise challenges for our agricultural productivity."
Source: Royal Society Te Apārangi | Science Media Centre NZ