News
Published 28 November 2018
Blending mātauranga Māori and Western science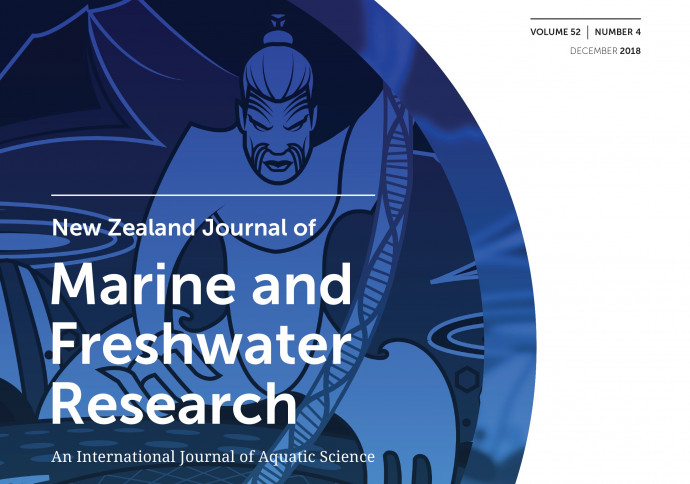 A special issue of the New Zealand Journal of Marine and Freshwater Research has been released to shed light on the historical and contemporary setting which has hindered and aided Māori participation in aquatic management.
All articles in the new special issue, Mātauranga Māori shaping marine and freshwater futures will be available free-to-access for the next four weeks. This issue shows that mātauranga Māori is a method for generating useful knowledge that is both traditional and contemporary.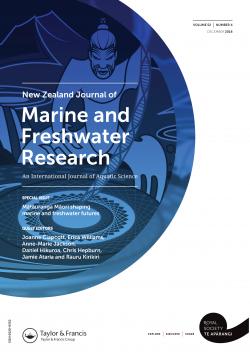 To create this special issue, the editorial team (Joanne Clapcott, Erica Williams, Anne-Marie Jackson, Daniel Hikuroa, Chris Hepburn, Jamie Ataria and Rauru Kirikiri) adopted kaupapa Māori principals alongside the standard journal peer review process. As the marine and freshwater relationship is highly significant for Māori, this special issue closely aligns with mātauranga Māori and 41 abstracts were received by the editors.
Selection from these papers was made in line with the guiding principal of Tino Rangatiratanga (sovereignty, autonomy, control, self-determination and independence and allowing Māori to control their own culture, aspirations and destiny). The editorial board was also supported by the inclusion of kaumātua (respected elder) Rauru Kirikiri who provided a cultural safety to the process.
The editors reflect that there is an ongoing need to build cross-cultural understandings in regards to the rights, interests, and values of Māori across institutions, agencies and researchers from a wide range of disciplines.
The editors also hope that this special issue will be useful for initiating further discussions on Māori-driven research agendas and priorities, including setting expectations related to time and defining process; intellectual property and transparency around the benefits to Māori of publishing and sharing knowledge.
The cover artwork of ancestor Rākaihautū comes from a project featured in the special issue. Water Warriors is a collaborative project between Te Pā o Rākaihautū and Hagley Community College that was established to look after the waterways and re-connect rangatahi youth with these environments within urban Ōtautahi Christchurch.
The entire special issue New Zealand Journal of Marine and Freshwater Research: Mātauranga Māori shaping marine and freshwater futures will be available free-to-access on Taylor & Francis Online for the next four weeks.
Understanding ecosystems through mātauranga Māori
RNZ's Jesse Mulligan interviewed Joanne Clapcott on what mātauranga Māori is and how it could enhance our understanding of our aquatic ecosystems.
Source: Royal Society Te Apārangi