News
Published 14 September 2023
Call for nominations: 2023 International Science Council Fellowships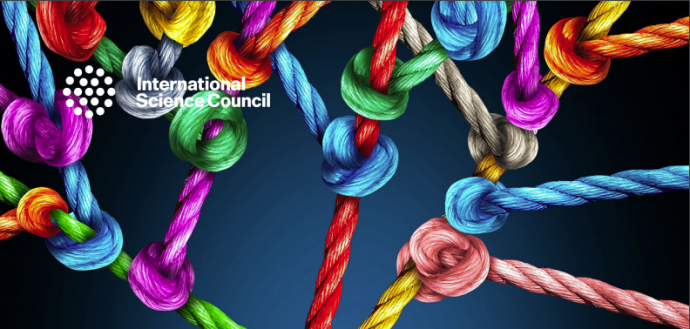 The International Science Council (ISC) is calling for nominations to the 2023 International Science Council Fellowship.

ISC Fellows are individuals of high scientific and public standing who serve as experts for the ISC's governance, scientific initiatives and partnerships, and support the ISC in its mission to be the global voice for science by amplifying this voice through ambassadorial and advisory roles.
The Fellowship is the highest honour that can be conferred on an individual by the International Science Council and recognises outstanding contributions to the promotion of science as a global public good.
This year's call continues to seek individuals who have an excellent track record in at least two of the following domains:
Promoting science for the global good internationally
Providing broad scientific leadership (in the international or regional arena)
Promoting the global voice of science
Developing and leading major scientific initiatives and structures
Scientific accomplishment.
How to apply:
Details of the nomination requirements can be found in the 2023 ISC Fellowship call brochure issued by ISC.
Nominations must be endorsed and submitted by Royal Society Te Apārangi as the ISC member.
To be considered for nomination please complete the following:
Expression of Interest ISC Fellowship form which includes:

A succinct overview statement summarising the basis for the nomination and how the nominee can contribute to the ISC mission, up to 100 words.
A longer justification, in up to 400 words, for the nomination, that provides examples to support the 100-word statement highlighting the nominee's achievements and wider contributions to science through leadership, organisation, scholarship or communication.

The nominee's Curriculum Vitae:

Up to two pages, focusing on the contributions of the candidate which form the basis of the nomination.
Royal Society Te Apārangi, as ISC Member and Nominator, is classified as 'Group A Nominators'. Nominations from Group A must be supported by two signatories, a second signatory must come from another ISC Member (please refer to page 3 in the ISC Fellowship Call brochure). Nominees are asked to provide their second signatory.
Expressions of Interest (EOI) must be submitted on the ISC Fellowship Form to international.unions@royalsociety.org.nz by Friday 29 September.
The Society's Academy Executive Committee (AEC) will ensure each candidate's eligibility and consider them against the selection criteria. The AEC recommendations will be made to the New Zealand ISC delegate for the final decisions. The delegate will have regard to the Society's Diversity Policy in making their recommendation to the ISC.
Source: Royal Society Te Apārangi